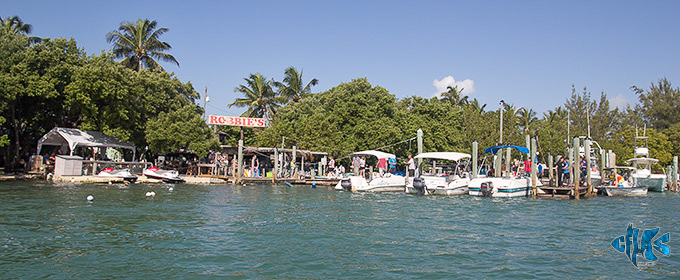 Navigating the Waters of Education with KeyZ Charters
|
There is Much to Experience While in the Florida Keys when There Are Boats for Rent for Top-side Exploration, Diving Excursions, Fishing, and More. While a Couple of Our Other…
There is much to experience while in the Florida Keys when there are boats for rent for top-side exploration, diving excursions, fishing, and more.
While a couple of our other REEF Project team members were diving at John Pennekamp Coral Reef State Park, we had the privilege of boarding a charter boat, navigated by Captain Samantha Zeher of KeyZ Charters. Located along the southern edge of Islamorada, moored up at Robbie's Marina, this well-known hot spot is brimming with action throughout the day. Both locals and tourists gather, armed only with bait and a video camera, attempting to catch tarpon in a rather unconventional method – by hand!
A local, and an educated marine biologist, Captain Samantha is truly a master of her trade. She shared with us a wealth of information and lore about the Keys, their history, insight about the indigenous wildlife and marine life. Captain Samantha explained in great detail the status of current conservation efforts, which included coral reef restoration and mangrove re-population during our visit.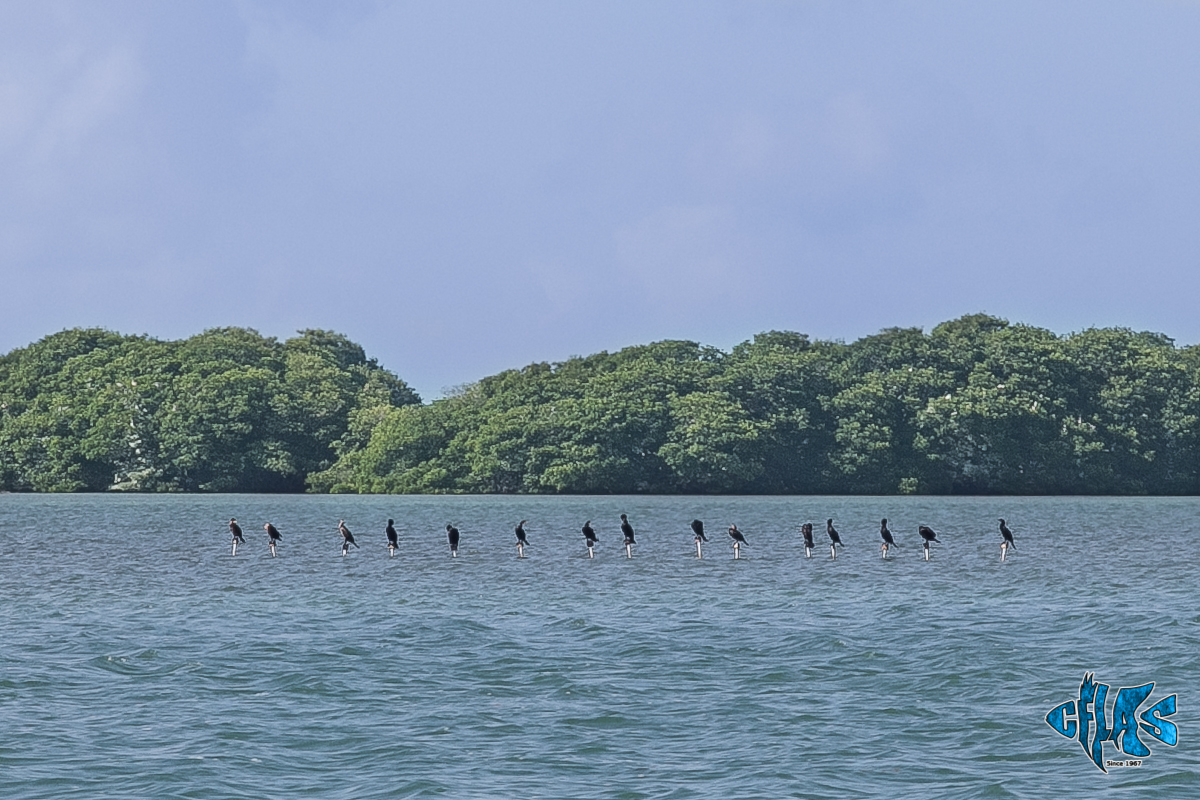 If you've never known what a "poop stick" was before, you will momentarily. The idea behind having birds sitting atop PVC pipes buried below water is that their feces will fall in the proximity, providing nutrients to the corals and mangroves below. Ingenious, right?
We also learned that the master of easy living herself, Martha Stewart, chartered an eco-tour with Captain Samantha last year. With this summer's tourist season coming to a close, local Floridian's know that now is the time is right for them to plan their vacation to the Keys. When you do, consider booking an eco-tour with Captain Samantha of KeyZ Charters – highly recommended by CFLAS and the REEF Project team, Martha, and many others on TripAdvisor.
PS: Don't forget to go tarpon hand-fishing!