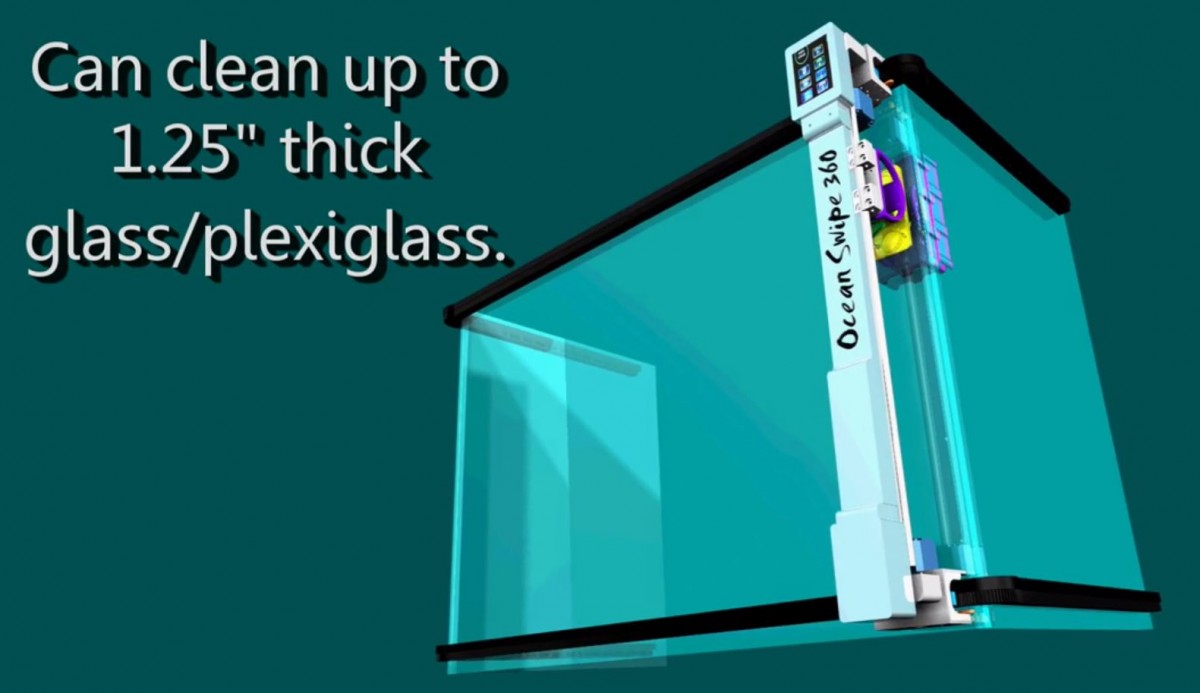 Ocean Swipe 360 Automatic Algae Cleaner
|
What if You Didn't Have to Scrape the Algae off Your Aquarium Walls Ever Again? That's Precisely What the Visionaries Behind the Ocean Swipe 360 Claim to Have Achieved. Able…
What if you didn't have to scrape the algae off your aquarium walls ever again? That's precisely what the visionaries behind the Ocean Swipe 360 claim to have achieved. Able to go around corners, avoid obstacles, and remove algae from all four sides, what more can you ask for?
According to the website at http://www.oceanswipe360.com:
The OS360 runs on a lithium ion battery, supplying 14.8v and 2200mAh.
The on-board circuitry charges and balances the 4-cells at a charge rate of .8C.
A fully-charged battery can clean a 300 gallon tank in 12 minutes.
The unit can operate for 45 minutes without charging.
A full charge will take 1.5 hours.
A 24v power supply connected to the bottom track automatically charges the cleaning arm when parked.
Additional plastic tracks can be purchased to fit nearly any size tank.
The plastic tracks attach to each other via screws. The top track hangs from the top edge of the aquarium, while the bottom track rests at the bottom of the aquarium and is held with double-sided tape.
The unit is accessible via wireless network.
Powerful enough to work with up to 1-1/4″ thick glass or acrylic.
Not only does the unit include a scrubber pad for glass, but it also includes a set of pads for buffing and polishing acrylic.