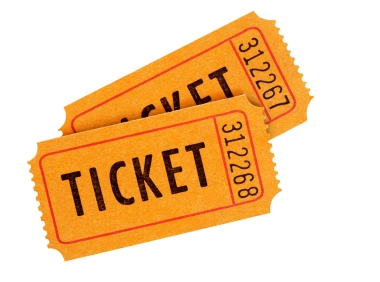 2015 Immersed Prizes
|
We Would Like to Thank All of Our Sponsors for Their Support During This Year's Immersed Aquaculture Art Gallery Exhibit. It is Through by Their Support That These Prizes Have…
We would like to thank all of our sponsors for their support during this year's Immersed Aquaculture Art Gallery Exhibit. It is through by their support that these prizes have been made available. Be sure to check out their websites and follow them on social media as encouragement to sponsor this event next year!
Raffle
On behalf of the Central Florida Aquarium Society, we would like to thank Josue Matias – better known throughout the reefing community as "Josh Porksandwich" – for drawing our 2015 Immersed Raffle winners. We are proud to have been chosen to debut his Zoanthid photography in our exhibit this year.
Special thanks to all of our raffle sponsors listed below who have donated a combined total of nearly $8,000 in raffle prizes and silent auction items to be distributed throughout our community. Thank you Fish Gallery for delivery, installation, maintenance, and aquascaping services, and V-W Tropical Fish for supplying us with the African Cichlids for our 150-gallon display.
Congratulations to all of our winners! Thank you for your participation and support! Don't forget to subscribe to our newsletter and RSVP to next year's Immersed event! Check your email for instructions on how to claim your prize or contact us.
AquaFX Dolphin RO Water System
Jim Shackelford – Kissimmee, FL
CFLAS / Fish Gallery Swag Pack
Tommy Nguyen – Avon Park, FL
Daytona Aquarium / Cichlid Express $25 Gift Certificate
Zach Ransom – Orlando, FL
Dayton Aquarium / Cichlid Express $50 Gift Certificate
Emily Brown – Maitland, FL
Daytona Aquarium 16oz House Specialty Fish Food
Zach Ransom – Orlando, FL
Mike Guy – Bunnell, FL
EHEIM Gravel Vac Pro
Jim Shackelford – Kissimmee, FL
EHEIM Power Cleaner
Wes Hodge – Winter Park, FL
Fluval Edge 12-Gallon Aquarium
Melissa Tanner – Avon Park, FL
Marineland C-530 Canister Filter
Wes Hodge – Winter Park, FL
Marineland Maxi-Jet 900
Jim Shackelford – Kissimmee, FL
Ocala Aquariums $25 Gift Certificate
Wes Hodge – Winter Park, FL
Orlando Florist Flowers for 1-Year
Jim Shackelford – Kissimmee, FL
Zac Alfson – Orlando, FL
Salty Addiction Reef Pack #1
Melissa Tanner – Avon Park, FL
Salty Addiction Reef Pack #2
Wes Hodge – Winter Park, FL
Seachem Aquavitro for Planted Tanks Pack
Fabricio Valverde – Miami, FL
Seachem Aquavitro for Reef Tanks Pack
Zach Ransom – Orlando, FL
Seachem Complete Flourish Pack
Zac Alfson – Orlando, FL
Seachem Pinnacle+ RO/DI Water System
Emily Brown – Maitland, FL
Seachem Reef Pack
Wes Hodge – Maitland, FL
Spooky Empire Weekend Passes to May-Hem
Jessica Shirvan – Lynn Haven, FL
The Fish Tank Gift Pack ($25 Gift Certificate, Koozie, T-shirt)
Emily Brown – Maitland, FL
Chris Breeze – Orlando, FL
Jim Shackelford – Kissimmee, FL
Silent Auction
[wpgform id='5582′]