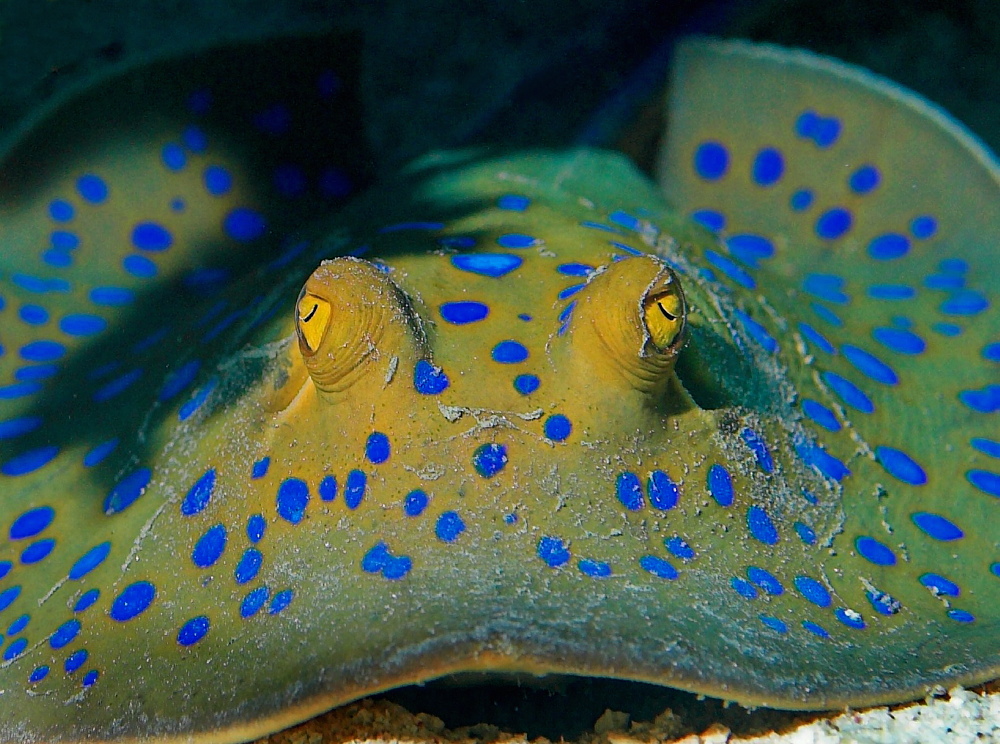 Stingrays
|
Stingrays Are a Group of Rays, Which Are Cartilaginous Fishes Related to Sharks. They Are Classified in the Suborder Myliobatoidei of the Order Myliobatiformes and Consist of Eight Families: Hexatrygonidae…
Stingrays are a group of rays, which are cartilaginous fishes related to sharks. They are classified in the suborder Myliobatoidei of the order Myliobatiformes and consist of eight families:
Hexatrygonidae (sixgill stingray)
Plesiobatidae (deep water stingray)
Urolophidae (stingarees)
Urotrygonidae (round rays)
Dasyatidae (whiptail stingrays)
Potamotrygonidae (river stingrays)
Gymnuridae (butterfly rays)
Myliobatidae (eagle rays)
Generally found in temperate, shallow waters, these flat fish enjoy seeking refuge in the sand. Their bodies are supported by cartilage rather than bones, which makes them very flexible. Not only are these creatures nocturnal feeders, but they are also carnivores.
There are both freshwater and saltwater rays. Shown above are Black Diamond stingrays (Potamotrygon leopoldi), a type of freshwater river ray, endemic to the Amazon River.