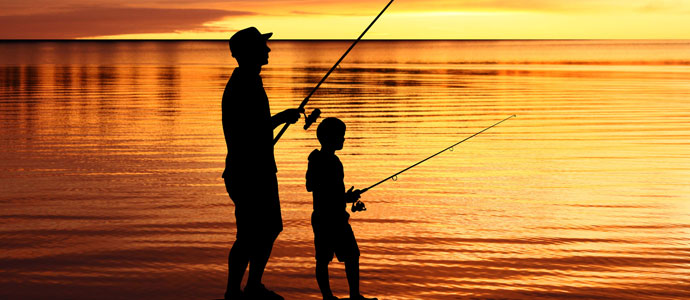 Two License-Free Fishing Weekends in June
|
An Excellent Way for the Entire Family to Get out and Enjoy All of the Great Fishing Opportunities Florida Has to Offer
This week, Governor Rick Scott announced four license-free fishing days in June for Florida residents and visitors. The license-free fishing weekends are:
Saturday and Sunday, June 6-7, saltwater recreational fishing license requirement will be waived
Saturday and Sunday, June 13-14, freshwater recreational fishing license requirement will be waived
"This summer, we're excited to make it easier for families to enjoy the world class fishing our state has to offer. Florida is the fishing capital of the world and one of the many reasons we welcomed a record 98.9 million visitors to the Sunshine State last year. I look forward to fishing with my grandsons this summer, and I hope everyone takes advantage of license-free fishing this month."
– Governor Rick Scott

"We hope new anglers, including residents and visitors, are inspired to join in the excitement with those who already enjoy fishing. This is an excellent way for the entire family to get out and enjoy all of the great fishing opportunities we have to offer in Florida: the Fishing Capital of the World!"
– Nick Wiley, FWC Executive Director
The four days in June are a part of the eight total license-free fishing days the FWC offers each year. All bag limits, seasons and size restrictions apply on these dates.
The saltwater waiver applies to any recreational harvest requiring a saltwater fishing license (e.g., crabbing, lobstering, scalloping, etc.) as well as fishing from shore or a boat. A snook or spiny lobster permit are not required on these days.
To learn more about license-free fishing days, visit MyFWC.com/License.