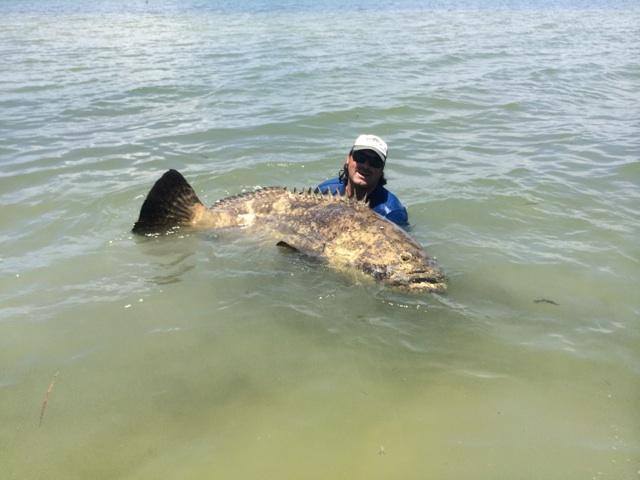 Wailing Florida Fisherman Catches Whale of a Fish in Kayak
|
Screaming Drag and a Broken Rod As Kayaker Lands a Massive 552-pound Goliath Grouper
Two friends out shooting video footage for a YouTube series called "Chew On This" got more than they bargained for.
Local Cape Coral, Florida resident, and co-owner of the Crazy Lure Bait & Tackle Shop, Captain Jonathan Black, landed what is likely the largest goliath grouper ever caught from a kayak while fishing off the coast of Sanibel, Florida. The monster fish – estimated to be 552 pounds measuring 83-inches long with a 73-inch girth – snapped Black's fishing rod in half.
But it isn't so much the size of the fish, but rather, Black's reaction that is sending this video viral.
Black managed to get the goliath grouper to the boat and eventually led it to shore where it was measured and it's weight estimated using a algorithm. After a couple photos with the trophy fish, the protected species was released as is required by law.