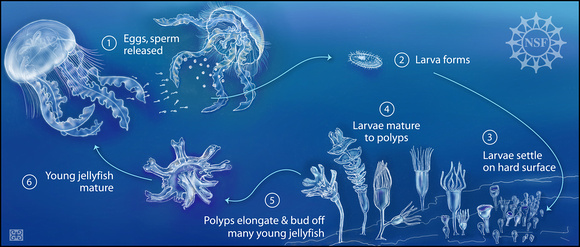 Where Do Jellyfish Come From?
|
The Reproductive Cycle of Jellyfish is Amazing
This polyp of a scyphozoan is undergoing strobilation – asexual reproduction by transverse fission – giving rise to several small ephyrae (immature jellyfishes). The sequences illustrating the processes of transverse fission and liberation of the jellies were shot in time-lapse, being played 200 and 100 times faster, respectively, than normal. The video was shot under a stereomicroscope at the Marine Biology Center, University of São Paulo by Alvaro Migotto.