Living Color Aquariums President Mat Roy Leaves To Join St. Augustine Aquarium
|
After 20 Amazing Years, Entrepreneur, Innovator, and an Inspiration to Many, Mat Roy, Former President and Coo of Living Color Aquariums – Also Known for Their Reality Tv Show On…
After 20 amazing years, entrepreneur, innovator, and an inspiration to many, Mat Roy, former president and COO of Living Color Aquariums – also known for their reality TV show on Nat Geo WILD, "Fish Tank Kings" – has announced his departure from the company in a press release July 17, 2014:
For 20 years, Living Color has been my home away from home. Today I'm announcing my departure.

I extend my deepest gratitude to Dana Parham and all of my colleagues, who have labored tirelessly beside me on this wonderful adventure. We have accomplished so much in this time. We were the first to create large-scale extreme aquariums for private residences and aquariums in the field of play, such as the Miami Marlins ballpark. We designed and manufactured world-renowned museum-quality aquarium interiors. We have created some of the most amazing products and aquariums in the world. Being a part of Fish Tank Kings has also been an unforgettable experience.

Under the leadership of Rodney Robinson, I know that Living Color Aquariums will continue to innovate and create the unique and beautiful products the company is known for. There are exciting projects planned, and I look forward to hearing all about these continuing successes.

What's next for me? I am going to historic St. Augustine, Florida, to work with Marine Conservation Partners. Among other things, we will build the first public aquarium in the oldest city in the United States. This is a great honor and an exciting prospect for my family, as well.

There are obvious synergies between Living Color Aquariums and the St. Augustine Aquarium and incredible possibilities for what we can accomplish together. I will always proudly consider myself a part of the Living Color family.

Until we meet again,

– Mat Roy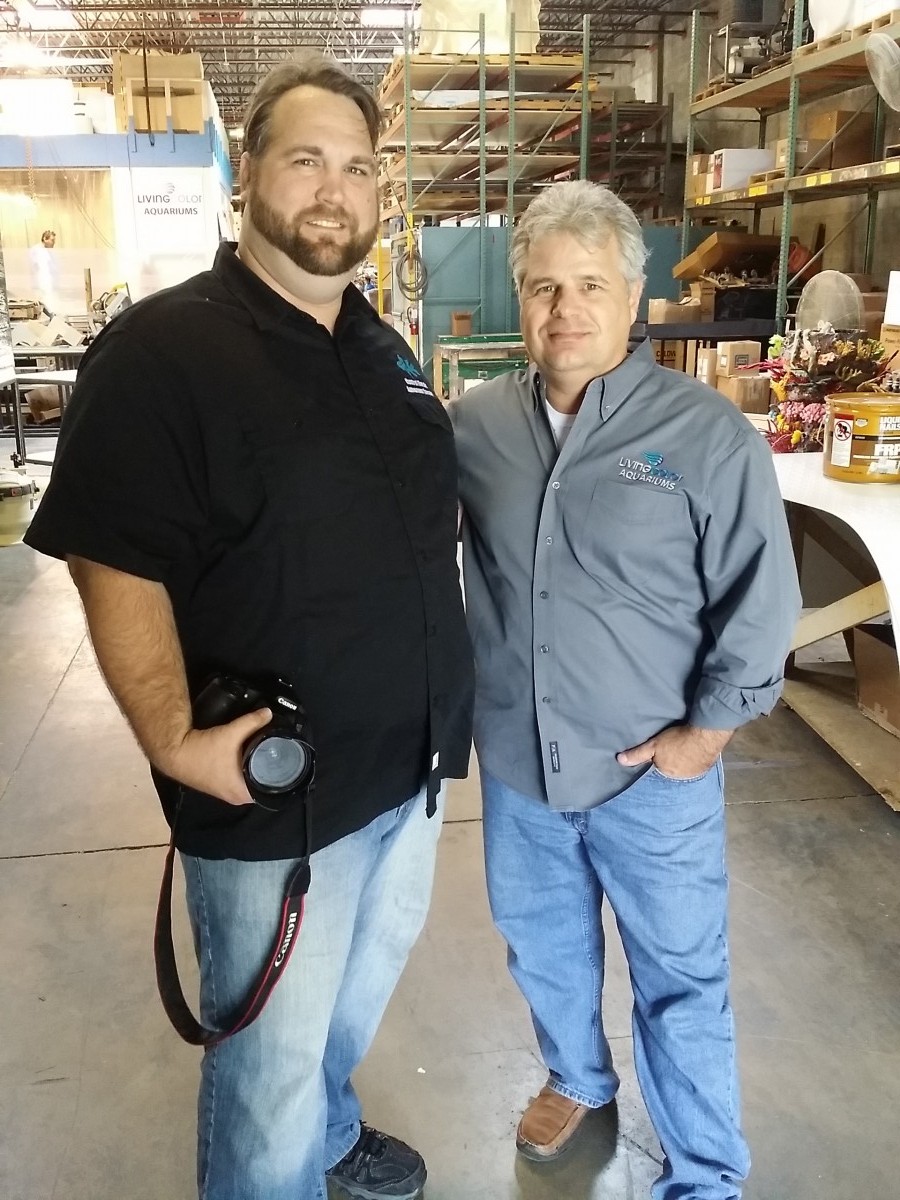 A few of the Central Florida Aquarium Society's REEF Project team had the opportunity to meet Mat earlier this and tour the Living Color Aquariums facilities, where the magic happens. His presence at Living Color will surely be missed.
I am certain that Mat's involvement and new position at the future St. Augustine Aquarium will have an incredibly positive impact in the community, and I wish him all the best! I look forward to learning more about his fun and exciting future endeavor.