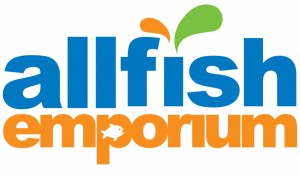 Nation's Largest Aquarium Store Closes
|
Originally Known As Big Al's Aquarium Supercenter, Allfish Emporium Closed Its Doors at Its Tamarac Location. The Central Florida Aquarium Society Was Granted a Tour of What Remained of The…
Originally known as Big Al's Aquarium Supercenter, Allfish Emporium closed its doors at its Tamarac location. The Central Florida Aquarium Society was granted a tour of what remained of the former largest aquatic-only shop in North America.
Stemming from Toronto, Canada, Big Al's first opened its doors in late March of 2000. Scott Nash, CEO of Aquarium Retail Holdings, which operates Allfish Emporium and Allpets Emporium, stated AllFish originally opened as a Big Al's Aquarium Supercenter franchise June 22, 2005. This joint venture established the first Big Al's location in the United States, making it one of 17 franchises and 3 corporate stores in North America, boasting 18,000 square feet, and an amazing 45,000 gallons of water, a 14-foot waterfall, and koi pond, all under one roof.
More than a goldfish stop-and-shop, the store will have almost everything available on the market, fish-wise, plus draws such as a 12-foot-round predator tank with sharks and other denizens of the deep.

We believe South Florida is ripe for an aquarium supercenter concept due to Floridians' natural affinity for the water. Our store presentation is designed to cater to all fish lovers, from children who are learning responsibility by taking care of a goldfish in a bowl, to the lifelong fish hobbyist.

– Allan Saul, President of Big Al's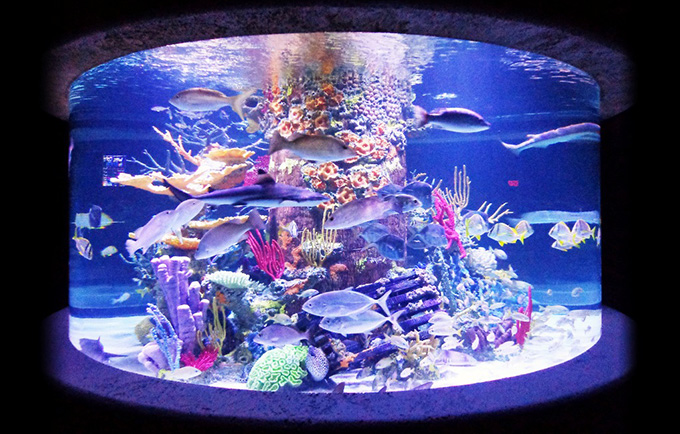 With nearly 150 million fish owners in the United States, according to the American Pet Products and Manufacturers Association, having a store focused on fish hobbyists appears a good bet for Big Al's. But Big Al's faces plenty of competition from local stores and could find a challenge in luring longtime hobbyists.
Most of our members frequent small local stores because that is what they are used to. They know the owners and when products are coming in, which includes 250 members throughout Miami-Dade and Broward.

– Lisa Maya, President of the Florida Marine Aquarium Society
When the franchise agreement with Big Al's expired in June of 2010, the store was re-branded as Allfish Emporium. The store was also extensively remodeled, including additional merchandising displays that increased their product offering by 25%. By this time, Allfish Emporium featured over 360 fully-stocked aquariums, offering both freshwater and saltwater species, and was home to the largest inventory of aquarium supplies in the retail market.
By far, this is the best pet shop around in a long time, and something that this town desperately needs.

– Brian Harvey, local resident and hobbyist since the 1980's
On October 13, 2012, Allfish Emporium revealed their new 5,000 gallon, 12-foot cylindrical predator tank in the fishroom dubbed, "The Deep". The monster tank contained four species of sharks, a stingray, moray eel, and various types of fish. On Tuesdays, customers gathered for a 7 p.m. shark feeding, complete with the theme music from the motion picture Jaws.
To enter "The Deep", customers pass through a tunnel flanked with a pair of 3,700 gallon fish-filled aquariums. The large display tanks were designed by local Ft. Lauderdale company Living Color Aquariums, also known as the Fish Tank Kings.
For many years, Allfish Emporium has been one of the largest aquarium retail stores in North America. We are honored to have been a part of the Tamarac community and to have served our loyal customers, many of which have been with us since the day we opened. In short, our Allfish Emporium lease is up. Visit our Allpets Emporium locations, where our customers will continue to find everything and more. As always, our MVP Rewards customers will continue to be able to redeem the full value of their rewards points at both of our Allpets Emporium stores and can continue to count on the great customer service and attention they've come to expect. If you haven't already signed up for our monthly newsletter, please register at any time for news, information, coupons, and special deals. We'll see you soon, in Pembroke Pines and Davie.
I would go there [Allpets Emporium] and spend hours, sometimes with my daughter, just looking at the fish. It was just so relaxing.

– Petey Mongelli, Spooky Empire Inc.
The Central Florida Aquarium Society's REEF Project team was granted access to the building during the demolition period. It seems surreal to think a place of this caliber would ever close, but on March 30, 2014, Allfish Emporium did just that. It is disheartening to know that the elaborate and gorgeous mural will simply be covered in a couple coats of off-white semi-gloss, but as we learned with Jeanette Schuerr's iconic mural in Orlando, nothing lasts forever. As for the space formerly home to Allfish, it has since been leased to SaveRite, a grocery store clearinghouse for the Winn-Dixie chain of supermarkets.
Unconfirmed reports that several aquarium displays, made by Living Color Aquariums, will be transported to a local Miami Zoo.