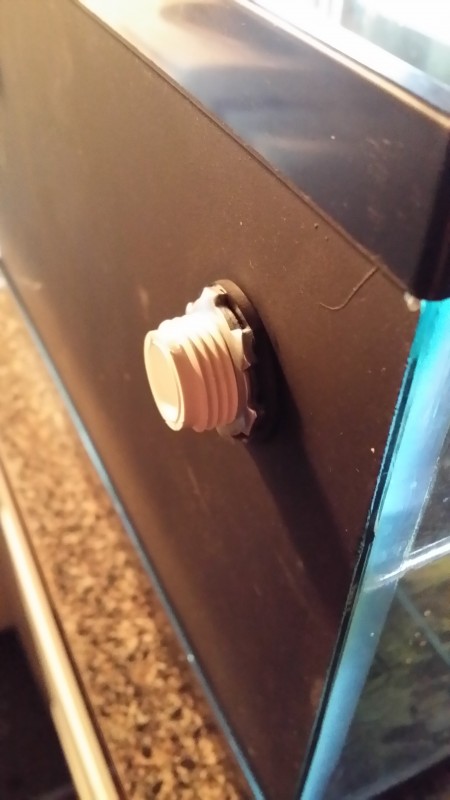 DIY: PVC Bulkhead
|
Ever Ran into a Situation Where You Need to Quickly Fabricate a Bulkhead? next Time You Find Yourself in a Bind, Grab a 3/4-in to 1/2-in Reducer with a Male Threaded…
Ever ran into a situation where you need to quickly fabricate a bulkhead? Next time you find yourself in a bind, grab a 3/4-in to 1/2-in reducer with a male threaded end on the 1/2-in side, a conduit lock nut from the electrical department, and a pack of replacement washers for a standard 5/8″ garden hose.
Place a washer on each side of the glass and run your bulkhead through.  Tighten down with the conduit nut, and water test.
Once you've bought enough to make about a half-dozen bulkheads, your total cost per bulkhead will run you a little more than $1. Alternatively, you can also use a screened washer, which uses stainless steel mesh. The OD of the male 1/2-in threaded end is 5/8-in. Alternatively, you can use a reducing elbow to set a higher water-level.