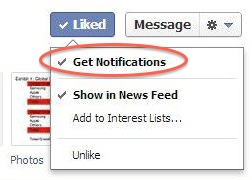 Diversified Social Media to Combat the Problem with Facebook
|
As You May Already Be Aware, Facebook Has Been Gradually Filtering the Content Users, Such As Yourself, Are Receiving, from Pages You Have Already "liked", Such As Our Facebook Page.…
As you may already be aware, Facebook has been gradually filtering the content users, such as yourself, are receiving, from pages you have already "Liked", such as our Facebook page.  Facebook has yet to discover a way to make their service profitable, while promoting a great product to its user base. Their decisions have effectively lumped all users into one boat; advertisers.  Whether you are an individual user, a member of a group, or the owner of a page, everyone is a content creator, and deemed and advertiser.  Facebook made this perfectly clear when they started charging individual users to promote, or boost their personal posts, to ensure their friends received their status update.
In contrast, a page is generally operated by an organization, but the conundrum here is that this ideology of Facebook makes it nearly impossible for small organizations, clubs, societies, and non-profits, to effectively deliver their content, to the very people that have already requested to receive it. It is for this reason, that the Central Florida Aquarium Society makes use of other opportunities and resources available, such as Google+, Twitter, YouTube, and Instagram. If you are a sponsor or business partner, you can also connect to us on LinkedIn.
A surefire way to receive our content on Facebook is to visit our page and click the "Liked" button, making sure "Get Notifications" is checked.  Another great way to stay current with our events is to subscribe to our newsletter, or follow us on one or more of the mentioned social media services. We generally try to replicate our content between Facebook and Google+, but our Twitter, YouTube, and Instagram feeds offer unique content that does not appear on any other social media networks.