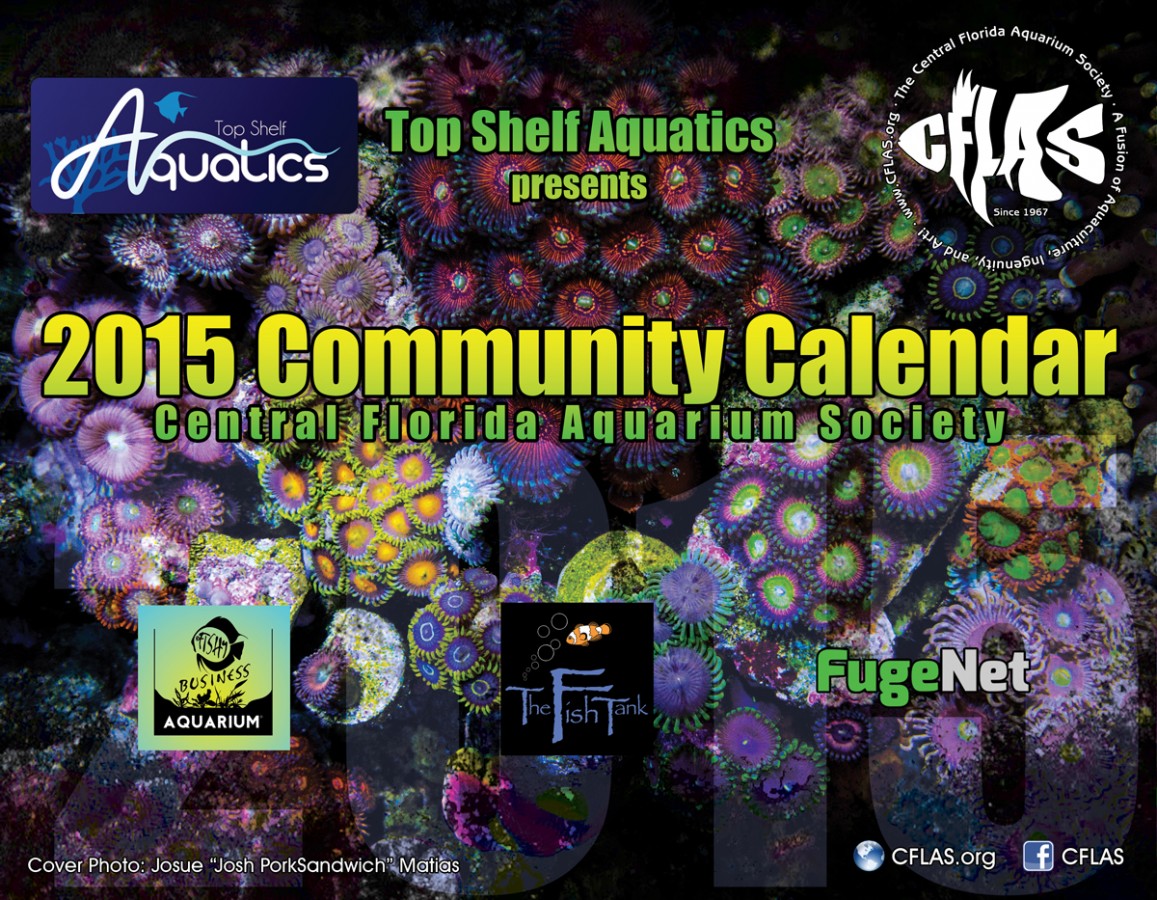 2015 Community Calendar
|
We Would Like to Thank Our Presenting Sponsor Top Shelf Aquatics, and Our Supporting Sponsors Fishy Business Aquarium, The Fish Tank, and fugenet. with Your Help, We Created Something Amazing! We Had a Successful…
We would like to thank our presenting sponsor Top Shelf Aquatics, and our supporting sponsors Fishy Business Aquarium, The Fish Tank, and FugeNet. With your help, we created something amazing! We had a successful pre-order sale, and are looking forward to our upcoming calendar release party hosted by The Food Truck Bazaar!
A big thanks goes out to all artists for sharing your artwork with the Central Florida Aquarium Society and community: Josue "Josh PorkSandwich" Matias, Zach Ransom, Megan Steward, Kelly Berry, Unladylike, Jeanette Schuerr, Neil Myles, Mike Bainter, FishTail Artwork Gallery, Mary-Ann Neel, Michael Gavin, The Paranormal Paparazzi, Steph Sweet, Myrcury's Toybox and Marcus Schnell.
A special thank you to our sponsors and partners: Top Shelf Aquatics, Fishy Business Aquarium, The Fish Tank, Fancy Tails Fish Farm, West Coast Cichlids, Orlando Florist, The Daily City, CityArts Factory, Downtown Arts District of Orlando, Under the Sea Radio Show, Majestic Aquariums TV & Majestic Aquarium Hour Radio Program, The Food Truck Bazaar, FugeNet, 1-800-LIVE-LOUD, LunarSky Productions, and Pink Hair Productions.