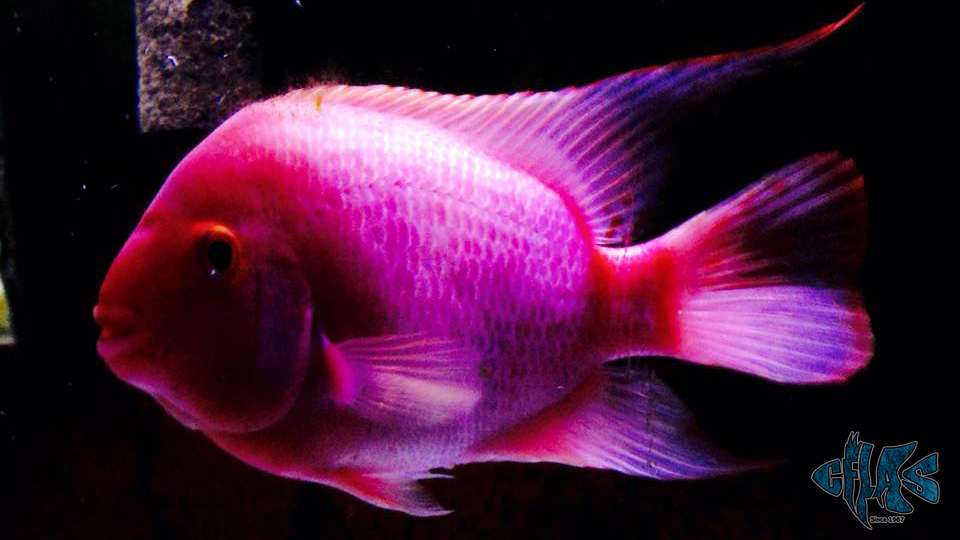 Purple Rose Queen Cichlid
|
It Isn't Often You Come Across a Cichlid with Hot-pink Coloration, Especially when It Covers the Entire Body As in the Case of Derek Howle's Purple Rose Queen Cichlid. These…
It isn't often you come across a Cichlid with hot-pink coloration, especially when it covers the entire body as in the case of Derek Howle's Purple Rose Queen Cichlid.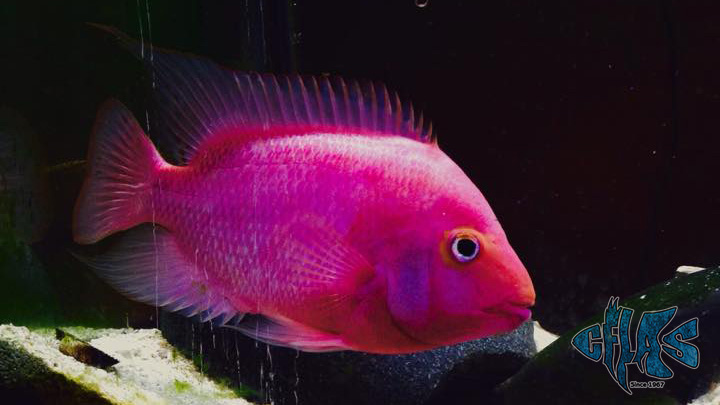 These fish are highly sought after, as they are a rarity in the hobby. Growing to a length of over 6-inches, you will normally find these fish a pale, washed-out pink, or even peach, but with proper grooming and supplements as Howle has provided, clearly there is more to this South American hybrid than meets the eye.
Purple Rose Queen Cichlids are a cross between a Midas (Amphilophus citrinellus) or Red Devil (Amphilophus labiatus) Cichlid with a Firehead (Vieja synspilum) or Red Spotted (Vieja bifasciatum) Cichlid.
Photos via Derek Howle, Wyoming.