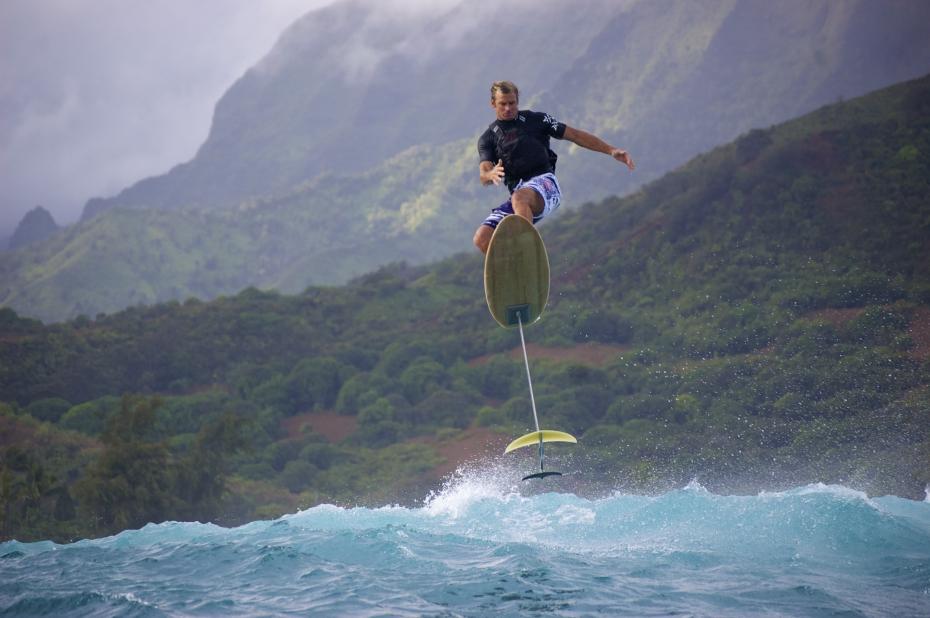 Is the Aquatic Hoverboard the Wave of the Future?
|
Laird Hamilton, the Legend of Big Wave Surfing, is Coming to New Zealand As Part of The Ultimate Waterman Event. Hamilton is the Pioneer of Surfing Innovations Such As Tow-in…
Laird Hamilton, the legend of big wave surfing, is coming to New Zealand as part of The Ultimate Waterman event.
Hamilton is the pioneer of surfing innovations such as tow-in surfing, stand-up paddle boarding and the unique spectacle of hydrofoil boarding. Widely considered to be one of the world's ultimate watermen, Hamilton is coming to New Zealand in March to lend his support for the competition.
Event creator and Surfing New Zealand Chief Executive Greg Townsend says it's a massive coup to have attracted Laird here for the event.
Even people who don't consider themselves surfing fans will know who Laird Hamilton is. He's a legend of the surfing world who transcends into mainstream culture. Laird wanted to show his support for the event by coming down here. He recognises it as an innovative and pioneering competition that pushes the boundaries. These are qualities that Laird himself epitomises.
– Greg Townsend, Surfing New Zealand Chief Executive
The New Zealand public will get to see Hamilton at select appearances during the competition, including the mass participation stand up paddle-board event at Mission Bay, Auckland on Saturday, March 21, 2015.
The stand-up design of the foilboard as seen here, allows the rider to glide with the moving wave. Hydrofoil kiteboards allow the rider to achieve the same result with the use of a kite. The hydrofoil eliminates the effects of choppy or rough conditions. Due to the hydrofoil's underwater characteristics, the rider can angle higher into the wind than on traditional kiteboards which ride on the surface of the water.
As a result of reduced friction, hydrofoils can attain high speeds and lift at lower speeds compared to conventional designs. Foils are used on wind-surfboards through design development from Neil Pryde Maui, inventors of hydrofoil sailing "windsurfing" boards. Using a moderately sized sail, a foil windboard can achieve speeds over 6 knots faster than the apparent wind.