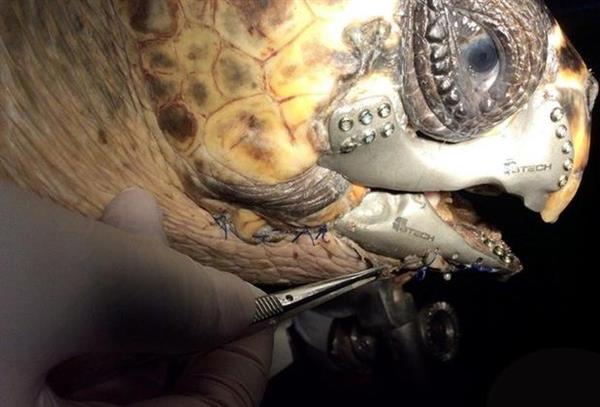 3D Printing Aides Sea Turtle Rehabilitation Efforts
|
Sea Turtle Dubbed Akut3 One of World's First to Receive 3d Mech Implant
In Turkey, a male loggerhead sea turtle in Turkey identified as AKUT3, was brought to the Sea Turtle Research, Rescue and Rehabilitation Center at Pamukkale University (PAU) with a severe jaw injury, most likely from a run-in with a boat propeller. Although the team was able to nurse the sea turtle back to health, the injuries sustained were so detrimental, that it would be impossible to release AKUT3 back into the wild.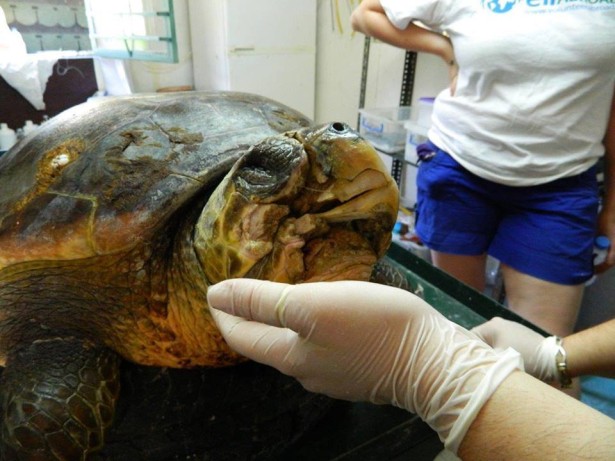 That is until BTech Innovation caught wind of the gravity of the situation. Working with veterinarians and surgeons, the Turkish R&D corporation which specializes in 3D printing medical prostheses and implants, was able to generate models of AKUT3's skull with CT scans, which in turn were used to create 3D printed medical-grade titanium implants that would restore the sea turtles's ability to feed.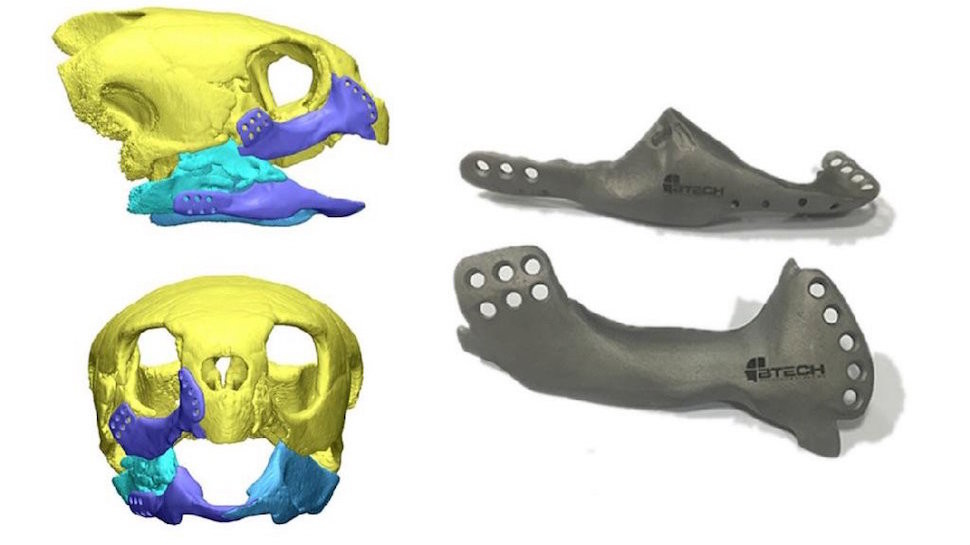 Last April, after several hours, the surgical implant procedure was completed, making AKUT3 one of the first turtles to ever benefit from a 3D-printed prosthesis.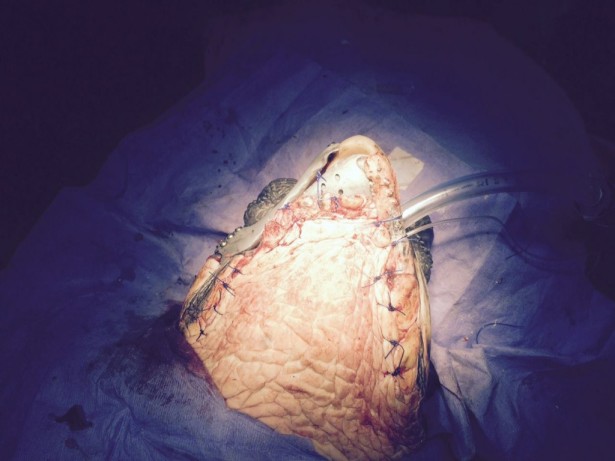 AKUT3 has shown no signs of rejecting his new utensils and continues to recover. Those involved with the implant procedure remain hopeful that AKUT3 will be released back into the ocean later this year. Interestingly enough, Ikea has a 3-piece utensil set called AKUT.