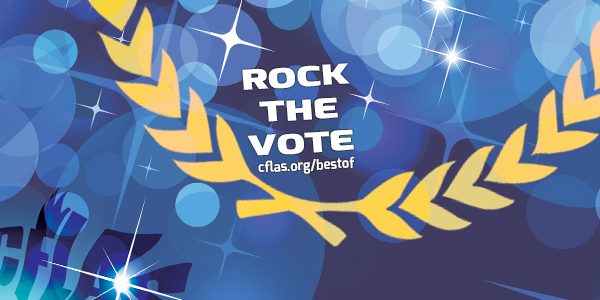 Final Week of Nominations in the 2015 Best of Central Florida Awards
|
We Are in the Final Week of Nominations for the 2015 Best of Central Florida Awards! Hundreds of Nominations For local Shops, Brands, Artists, Aquarists, and Photographers Have Already Been Received,…
We are in the final week of nominations for the 2015 Best of Central Florida awards!
Hundreds of nominations for local shops, brands, artists, aquarists, and photographers have already been received, but there are still so many others that have not yet made it onto the final ballot!
The Best of Central Florida: Aquarist Edition awards are a 100% non-juried, fan-favorites pick. The Central Florida Aquarium Society has no control over who makes it to the final votes. It is up to each aquatic shop, brand, product manufacturer, artist, and community member to garner support from their own loyal followers. To get on the ballot, each nominee must receive 10 unique nominations.
Visit cflas.org/bestof to submit your nominations by March 31, 2015. Don't forget to return and rock the vote once the official ballot is released, April 1 – May 31, 2015!