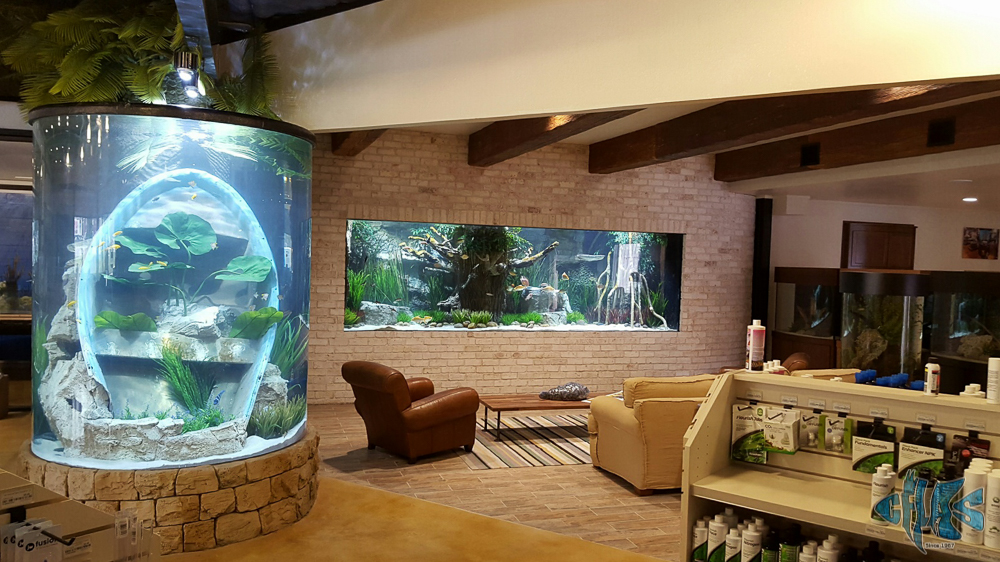 Fish Gallery Opens Its Fourth Location
|
Aquarium Store Opens in the Woodlands Area in Spring, Texas
Many outstanding events took place over this weekend, one of which was the opening of Fish Gallery's fourth brick and mortar store, located in The Woodlands area of Spring, Texas.

Fish Gallery's focus is simple – bring people back into the hobby and spread our love of everything aquarium related. That's our biggest battle. The trend that I am seeing is there is not enough quality purveyors out there to create the excitement and subsequent interest in the hobby I loved so much as a kid and taken that and turned it into a a small chain of regional stores.

– Roger DeGregori, President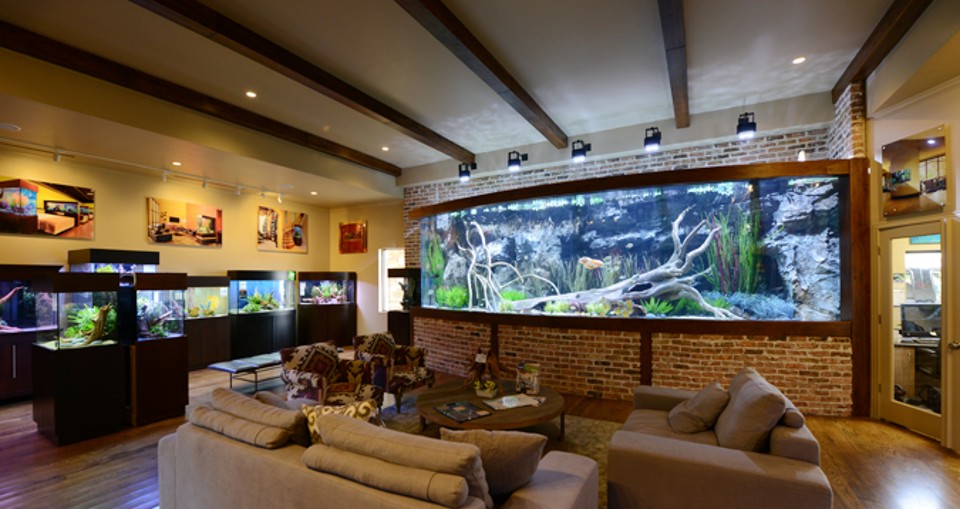 If Fish Gallery's distinctive style seems familiar, it may be the result of seeing their Houston, Texas showroom photo utilized in a plethora of memes circulating around the Internet, or perhaps you spotted one of their amazing displays throughout Central Florida at locations including Cheddar's Scratch Kitchen, the world's largest McDonalds on International Drive, and Florida Hospital. Fish Gallery aquariums are also regularly on display at our annual aquatic art show, Immersed.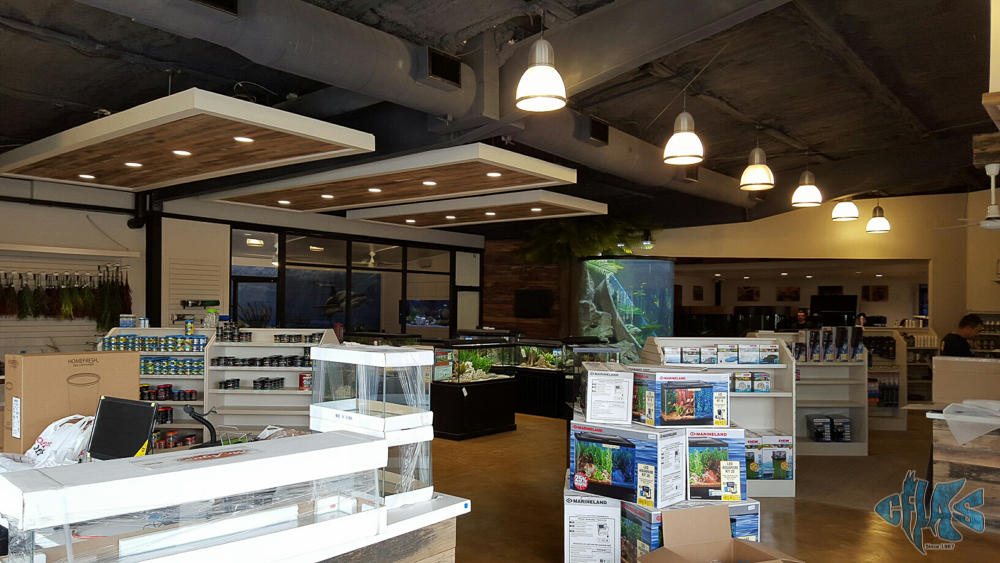 The new store, managed by Mark Endtrict, spans 6,500 sq. ft. with 4,000 of that dedicated to retail sales area (dry goods), custom aquarium showroom, and a Kids Corner – a recreational room for arts, crafts, and events. In addition, there is a separate 2,000 sq. ft. fish and pond room featuring a very diverse selection of fresh and saltwater fish from around the world, while Service and Installations operate out of the back 500 sq feet.
As an owner, we are up against many challenges in bringing our aquarium ideas to market. Our number one obstacle is time. We are experiencing that most people are simply moving too fast and constantly connected to want to deal with the challenges of aquariums. That's we try to focus on keeping it as simple as possible for the do it yourselfer or suggest our service program for those individuals with discretionary income.

– Roger DeGregori, President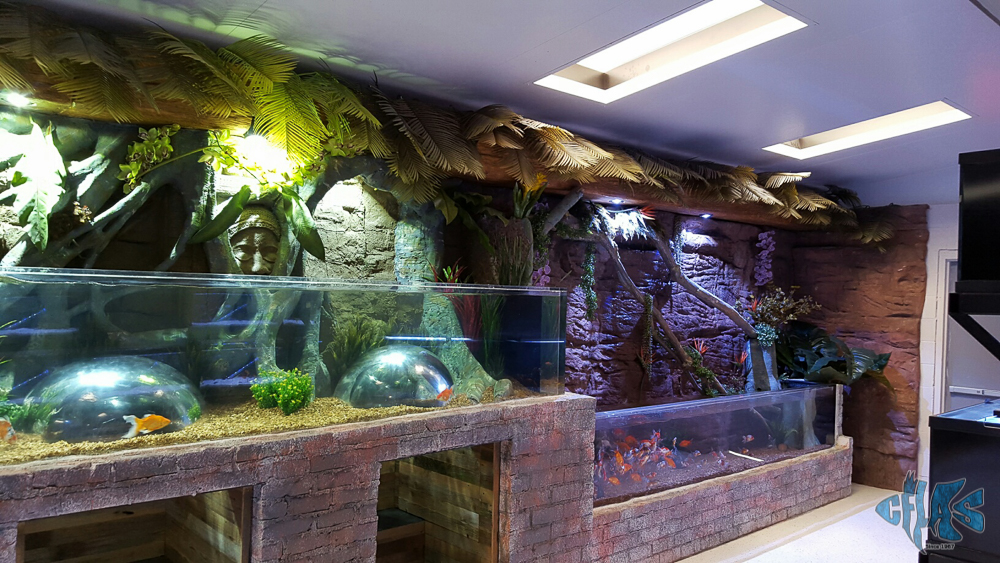 If you find yourself in Houston, Dallas, Austin, and now Spring, Texas, be sure to stop by enjoy all that is Fish Gallery. In the meantime, we hope you enjoy the following photos from the build-out process.