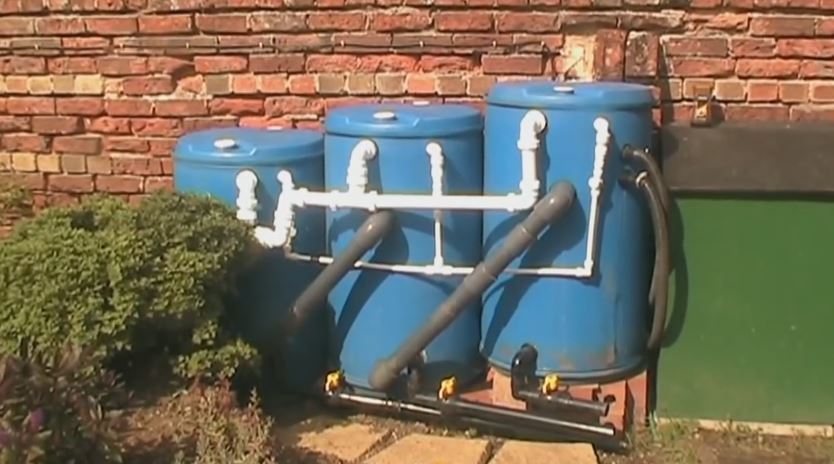 A DIY Pond Filter That Works
|
If You Have 20 Minutes, You Can Clean This Diy Pond Filtration System
A few years ago, UK resident, Terry Wright was faced with a predicament. His filtration equipment was undersized for his pond after expansion. Rather than purchasing off-the-shelf equipment, Terry decided to experiment with a few designs, ultimately coming up with his current design.
It's approximately 2,500 gallons, and only 2 weeks ago, just over, I couldn't see a thing in it. It was green, and muddy, and the only time I ever saw my fish was when they came to feed.
– Terry Wright
Terry's final design, which utilizes a fluidized media bed using K1 filter media, or UTM1, worked so incredibly well for him, that he decided to set up the website, diypondfilters.com detailing how he set everything up. He has even created a great video on a DIY skimmer.