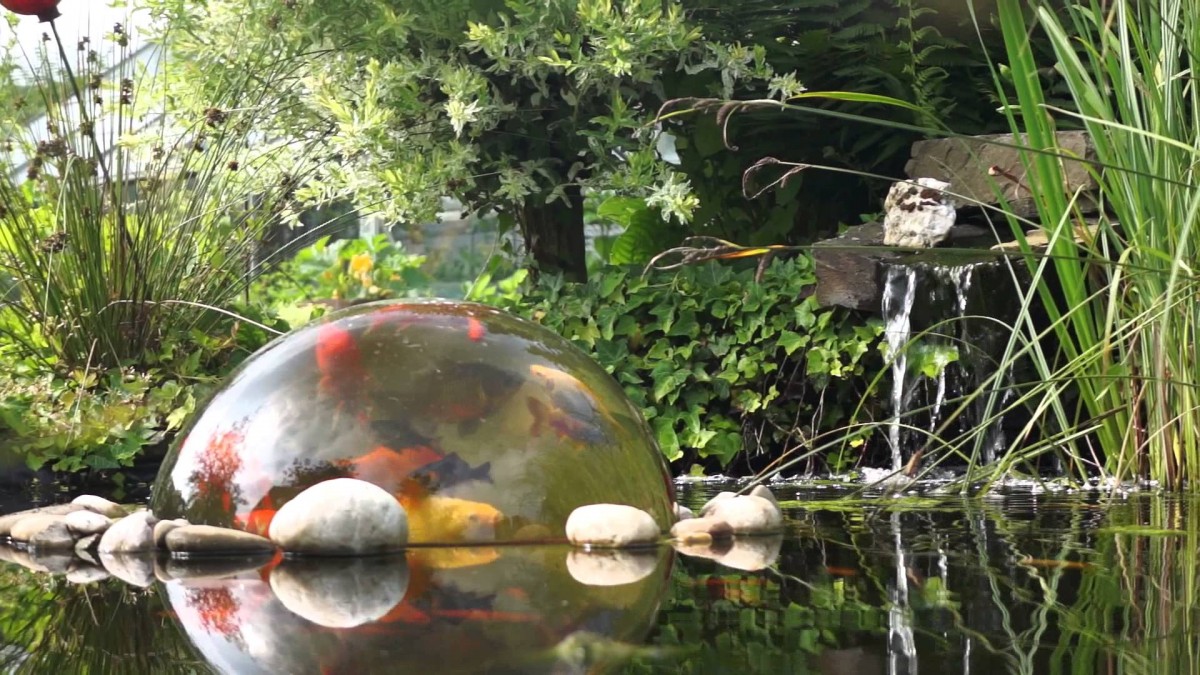 Koi Dome Provides Pond Fish a New Perspective
|
For Years, Hobbyists and Pond Lovers Have Been Finding Creative Ways to Further Enhance the Beauty That Their Pond or Water Garden, and Koi Fish Provide. An Above-water Observation Dome…
For years, hobbyists and pond lovers have been finding creative ways to further enhance the beauty that their pond or water garden, and koi fish provide. An above-water observation dome or tank does precisely that.
Not only do you provide your koi a new perspective, but you also provide an added layer of enjoyment for your family and friends.
All that is needed is a wet/dry vac or a sump pump to remove the air from the container and draw the water up.
You can even repurpose that old aquarium laying around the house into something beautiful.
German aquarist, TC Helmut, has created a tall rectangular observation level for his koi.