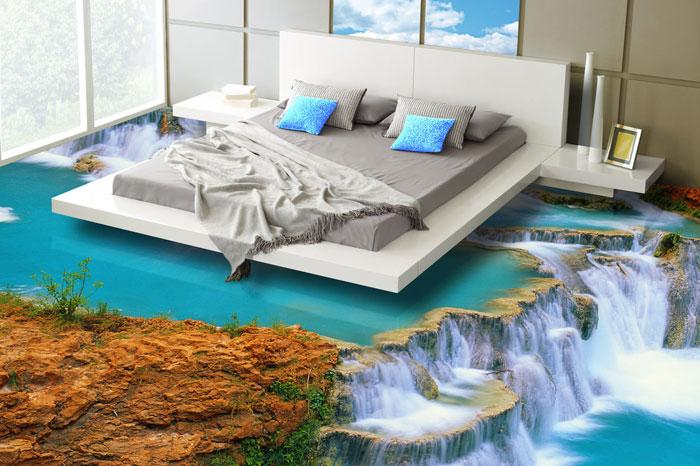 3D Epoxy Flooring is Making a Splash
|
The Application of 3d Images Covering the Floors in Homes is Quickly Becoming the Latest Trend in Interior Design, and One Company in the United Arab Emirates is Making Waves!…
The application of 3D images covering the floors in homes is quickly becoming the latest trend in interior design, and one company in the United Arab Emirates is making waves!
Most notably, Dubai company, Imperial Interiors has specialized in lavish and extraordinary designs when it comes to upholstery and flooring.
Nearly any high resolution photo or custom artwork can be used as long as it has the desired perspective and contrast necessary to create the illusion of a three-dimensional surface. Once the area is prepped and the image placed, a transparent two-component polymer is poured, locking it in place and creating depth. Once cured, a protective lacquer is applied for the finishing touch.