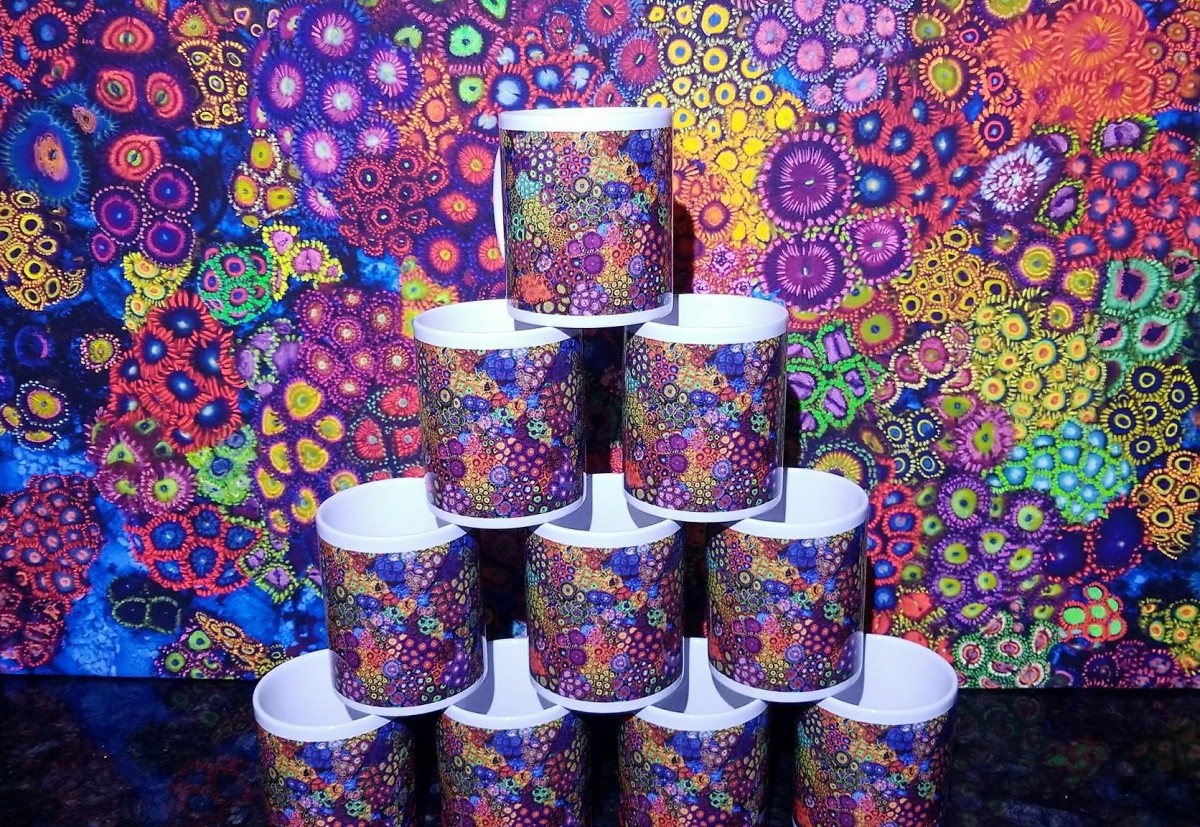 JoshPorksandwich's Zoa Online Boutique Opens
|
Florida Resident and Zoanthid Artisan Opens Online Shop to Vend His Unique Colorful Works of Aquatic Art
From UV-reactive giclée's (canvas) and poster-sized prints, to coffee mugs and blankets, one well-known aquarist and Florida resident delivers limited-run artisan goods featuring the infamous "Zoa Garden" to your door.
Josue Matias is better known by hobbyists and industry members as "JoshPorksandwich" or simply "JPS". As the proprietor of JoshPorksandwich Zoas and curator of Florida Frag Swap, JPS has been cultivating Zoanthid's and Palythoa's for over a decade, propagating and molding them into one cohesive, intricately designed cluster, creating massive gardens of soft corals.
JoshPorksandwich Zoa's is a coral aquaculture facility that specializes in over-saturated Zoa pictures.

– JoshPorksandwich
A commonality among aquarists is that many share another passion; photography. Much like sharing photos of cats, creative aquascapes and ornamental tropical fish demand screen time. Although his "Zoa Garden" photo is among the most recognizable in the industry, JPS wanted to move his craft to something tangible.
In 2015, several of his works came to life on canvas, making their debut at the 2nd annual Immersed Aquatic Art Show in downtown Orlando, Florida. Having spent time further developing his methods and embellishing canvases with UV-reactive paint, he had a new goal; a "JoshPorksandwich" in every home. Be sure to get the goods while they last!