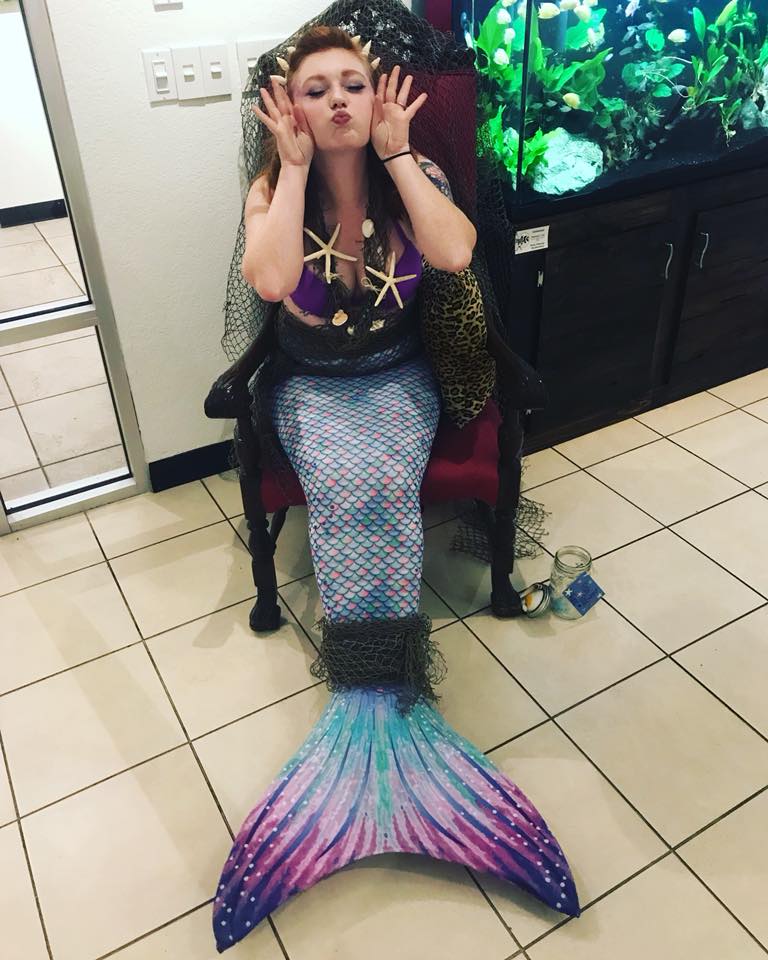 Mermaid Katie Makes Her Orlando Debut at Immersed Aquatic Art Show
|
Adorned with a Crown of Shells, Sea Stars and Colorful Tail, katie the Mermaid makes Her Debut at Immersed Aquatic Art Show!
Adorned with a crown of shells, sea stars and colorful tail, Katie the Mermaid greeted show patrons at the opening reception of the Central Florida Aquarium Society's 4th annual Immersed Aquatic Art Show last Thursday night at CityArts Factory in full garb.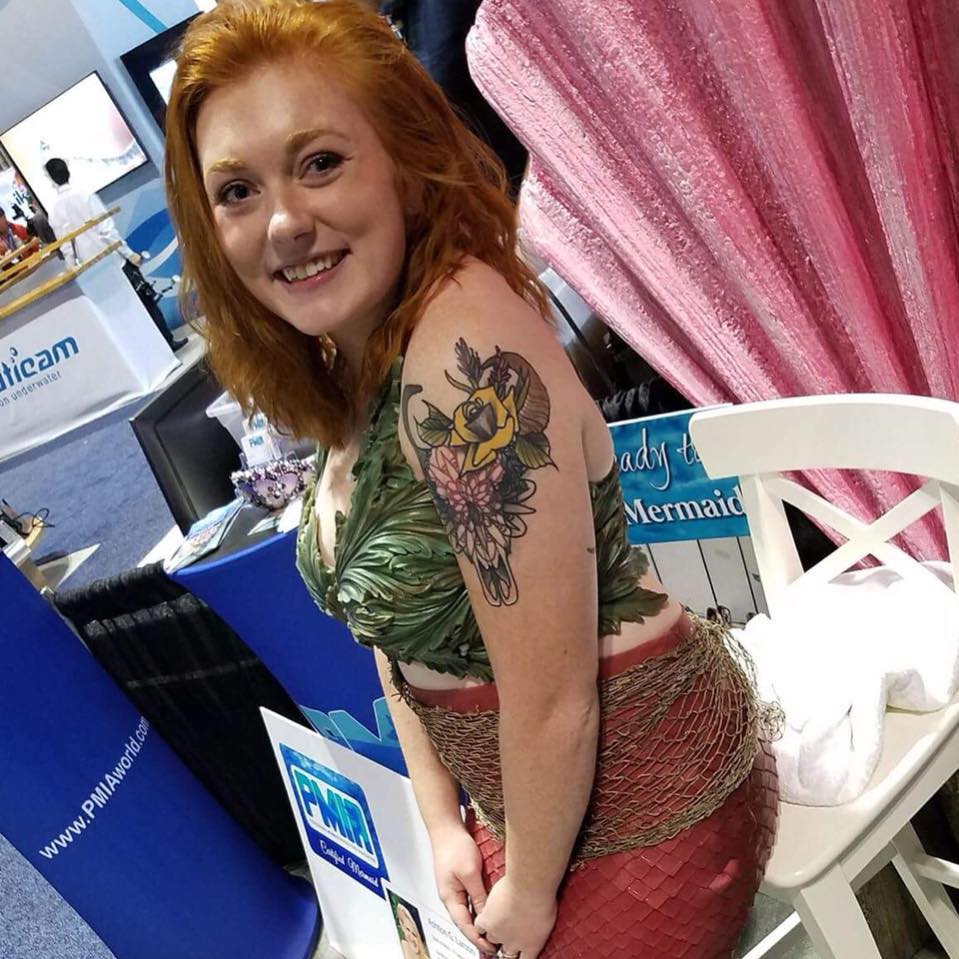 A certified diver of over 10 years and soon-to-be instructor with the Professional Mermaid Instructors Association (PMIA), this fiery redheaded siren says she is ready to jump back in the water with new skills, ditching the equipment.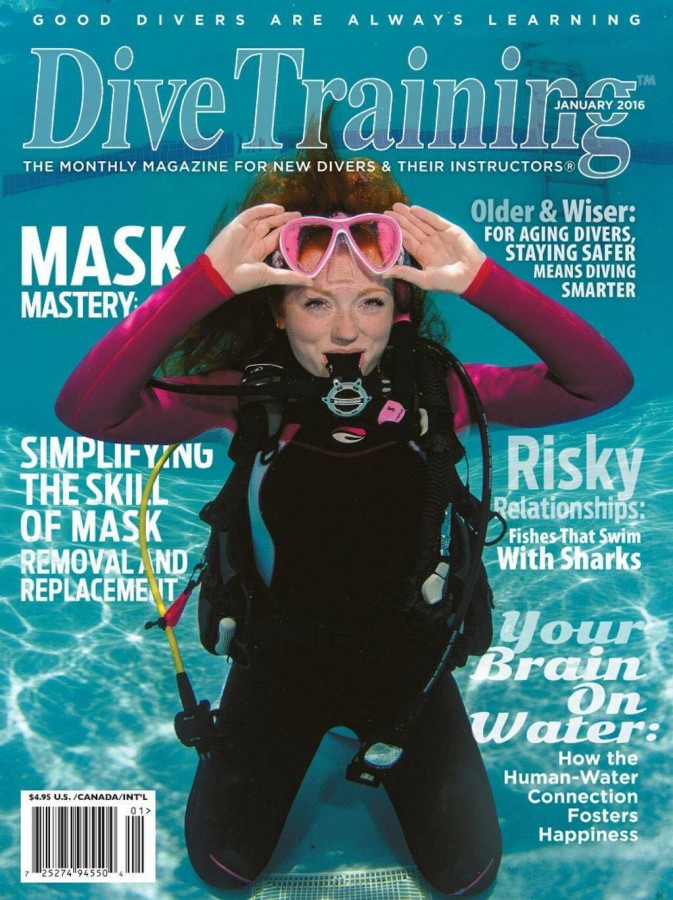 Among her many accolades, Katie has been featured Dive Training Magazine, modeled as a mermaid at the local diving equipment trade show, DEMA, and is a product tester for us here at the Central Florida Aquarium Society. Be sure to check out her upcoming review of the AMEO Powerbreather, which was also featured at DEMA.