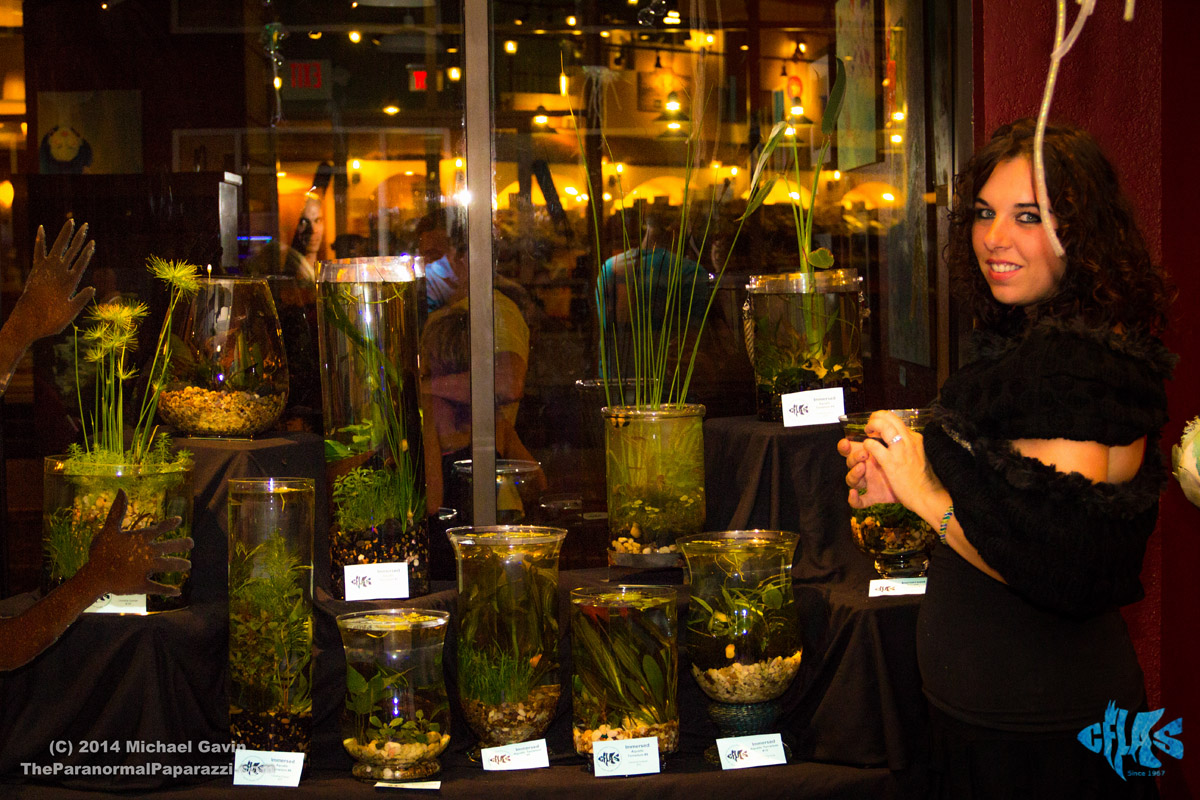 Creating an Aquatic Terrarium Instructional Class
|
The Central Florida Aquarium Society and Fancy Tails Fish Farm Have Teamed Up to Bring You an Exciting, Fun, and Educational Class on How to Create the Beautiful Glass Aquatic…
The Central Florida Aquarium Society and Fancy Tails Fish Farm have teamed up to bring you an exciting, fun, and educational class on how to create the beautiful glass aquatic terrariums as seen in our Immersed Aquaculture Art Gallery Exhibit.
Cost
This is a free class to join and observe. You may either bring your own materials, or purchase them from Christina before the class starts. She will have kits starting at $20, which will include the jar, gravel, plants, and cherry shrimp. Additional items, including plants, fish, frogs and decorations will also be available for purchase, allowing you the option to fully customize your creation! (All forms of payment accepted)
When
Saturday, March 1, 2014
2:00 pm – 4:00 pm
Where
In the Immersed gallery
CityArts Factory
29 South Orange Avenue
Orlando, Florida 32801
Parking
We recommend that you park in The Plaza parking garage. Parking is only $4 after validation, so bring your ticket in with you!