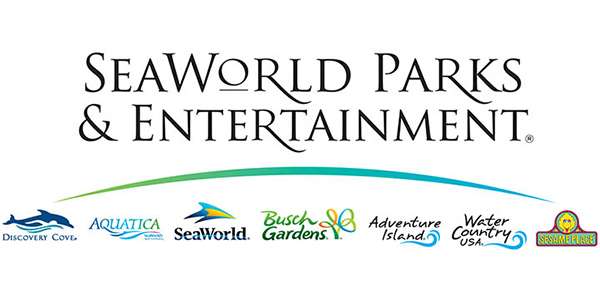 SeaWorld Names Joel Manby as New CEO
|
In a Press Release Today, seaworld Entertainment announced That Its Board of Directors Has Appointed Head of Joel Manby As President and Chief Executive Officer, Effective April 7, 2015. At That Time,…
In a press release today, SeaWorld Entertainment announced that its Board of Directors has appointed head of Joel Manby as President and Chief Executive Officer, effective April 7, 2015. At that time, Manby, 55, will also join the Company's Board of Directors. David F. D'Alessandro, who has served as interim CEO, will continue to serve as the Company's Chairman.
"The Board of Directors has completed an extensive search process and we are extremely pleased to welcome Joel Manby to SeaWorld Entertainment. Joel has nearly 20 years' experience and a proven track record with business models very similar to ours – multiple brands and multiple properties in the entertainment and theme park industries. Even in the most challenging business environments, Joel has consistently enhanced the performance of the companies he has led for customers, investors and employees alike. He has the experience and qualifications to lead our Company into the future."

– David F. D'Alessandro
Most recently, Manby has served as President and Chief Executive Officer of Herschend Enterprises, the largest family-owned theme park and entertainment company in the United States.  While at Herschend, he has consistently driven profitable growth, expanding the company from six to 26 properties while more than doubling annual EBITDA and net cash flow. Herschend reports annual attendance of more than 14 million across its companies.
"I am honored to be selected as SeaWorld Entertainment's new CEO. This Company has tremendous brands, and for more than 50 years, families have come to our parks to learn about animals, have fun and be entertained. We are known for our exceptional operations and world-class animal care. My job is to build on that foundation while consistently improving and innovating in a competitive environment. I look forward to working with our more than 23,000 team members through the challenges ahead."

– Joel Manby
Before joining Herschend, Mr. Manby spent 20 years in the auto industry. From 1996-2000, he served as CEO of Saab AutomobileUSA, where he increased the company's sales by over 60 percent and improved its J.D. Power Quality Rating from 30th to fifth in the industry. Prior to joining Saab, Mr. Manby held various roles at GM, and was a member of the start-up team for Saturn Corporation, where he was instrumental in launching Saturn's innovative marketing and distribution strategy.
Mr. Manby was the valedictorian of Albion College, where he was a Rhodes scholarship finalist, and he earned an MBA from Harvard Business School. He serves on the boards of several companies and organizations, including Popeyes Louisiana Kitchen, Inc. and the National Advisory Board of the Salvation Army. Mr. Manby is married and has four daughters.