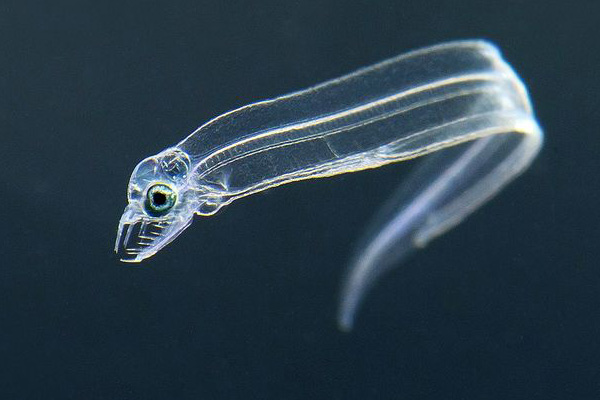 The Transparent Larval Stage of Eels (Leptocephalus)
|
Eels Have Existed for over 140 Million Years, Here's What They Look Like As Newborns
Eels and other members of the Superorder Elopomorpha have a leptocephalus larval stage, during which they are flat and transparent. This group is quite diverse, containing over 800 species spanning several orders and families, becoming prevalent during the Cretaceous period, over 140 million years ago. Fish with a leptocephalus larva stage include eels like the conger, moray eel and garden eel.
The above leptocephalus is small, straight, and has a compact body, indicating it may be a conger eel, while the one below is the larval stage of a ribbon eel.
It's quite amazing how many different shapes and sizes each species in their larval form take on, compared to their final form.