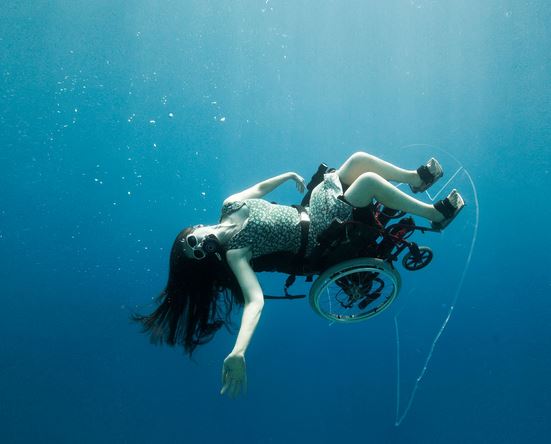 Sue Austin – Englands Wheelchair Scuba Diver Performance Artist
|
Wheelchair-bound Diver Creates Amazing Underwater Art
Living life to it's fullest is often easier said than done, but one woman has gone to new depths to demonstrate that anything is possible, even when bound to a wheelchair – challenge accepted.
Meet Sue Austin, an internationally acclaimed multimedia, performance and installation artist who has repurposed her wheelchair to create beauty in the most unexpected ways, or rather, places.
Learn more about Sue and her amazing art at www.wearefreewheeling.org.uk.