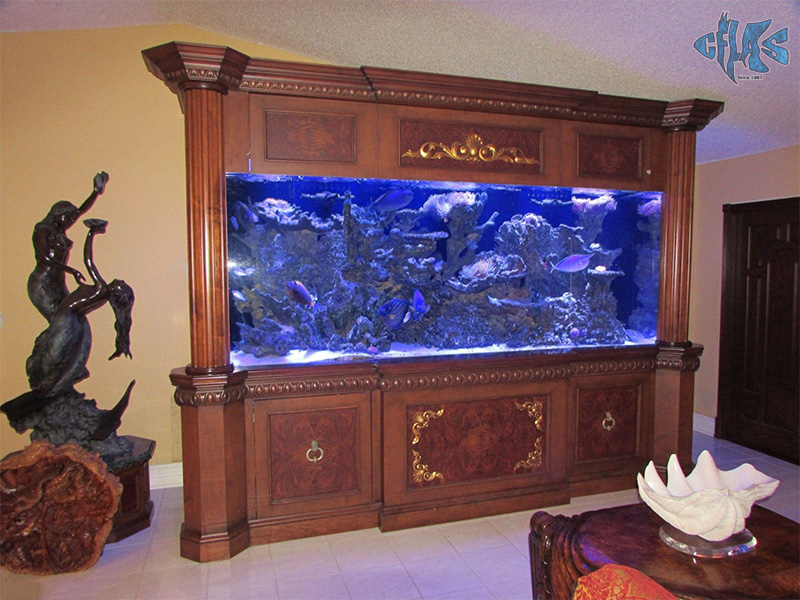 An Aquarium Fit for a King
|
Let's Face It, Keeping a Home Aquarium Can Get Expensive Quickly Depending on Your Requirements and Demands. But when We Saw This Stunningly Beautiful 900-gallon Saltwater Reef Aqurium Display Listed On…
Let's face it, keeping a home aquarium can get expensive quickly depending on your requirements and demands. But when we saw this stunningly beautiful 900-gallon saltwater reef aqurium display listed on Ebay, it put everything into perspective.
Encore Furniture Gallery of Fort Lauderdale, Florida, recently listed the aquarium in late January. Rebecca over at Encore put us in touch with the owner of the aquarium, Alan Kieffer – owner of Black Pearl Custom Aquarium Systems. Kieffer explained how his business hours have left him with little time to truly enjoy this 900-gallon work of art, and over the years, he has invested over $80,000 into this lavish display and its inhabitants.
The acrylic tank was shipped in from industry giant, Acrylic Tank Manufacturing (ATM), measuring in at 10 feet long, 4 feet tall, 3 feet deep, and is constructed from 2-inch thick polycast acrylic.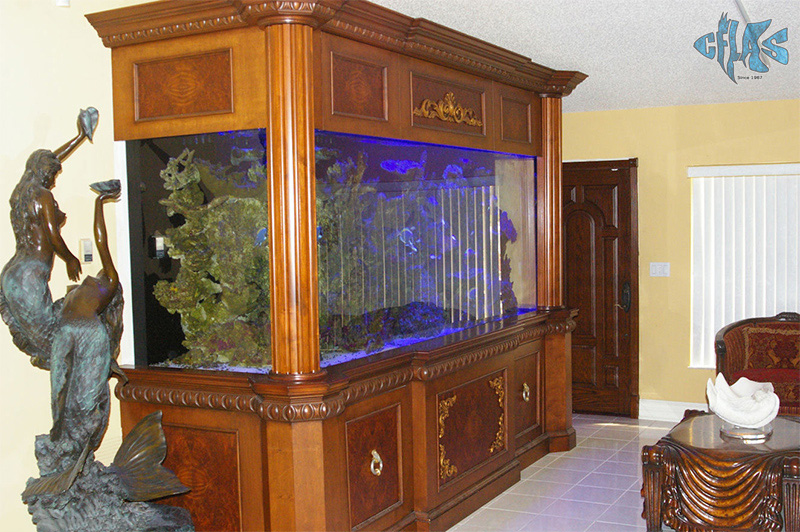 Kieffer, whose background is in the arts and graphic design, designed everything else inside and out – and it certainly shows!
The exterior stand is a stunning custom Mediterranean-style cabinet which features custom moldings, burl inlays, and gold leaf accents. The tank is lit by a high-end LED system that features six Eco Ray High Par units, and twelve LEDtric full spectrum par 38 bulbs and moonlights. Nearly a three-quarter ton of live rock has been used in this massive display fit for a king, and features show-quality fish.
The framework for the stand constructed from 2-inch square tube steel with white powder coat finish.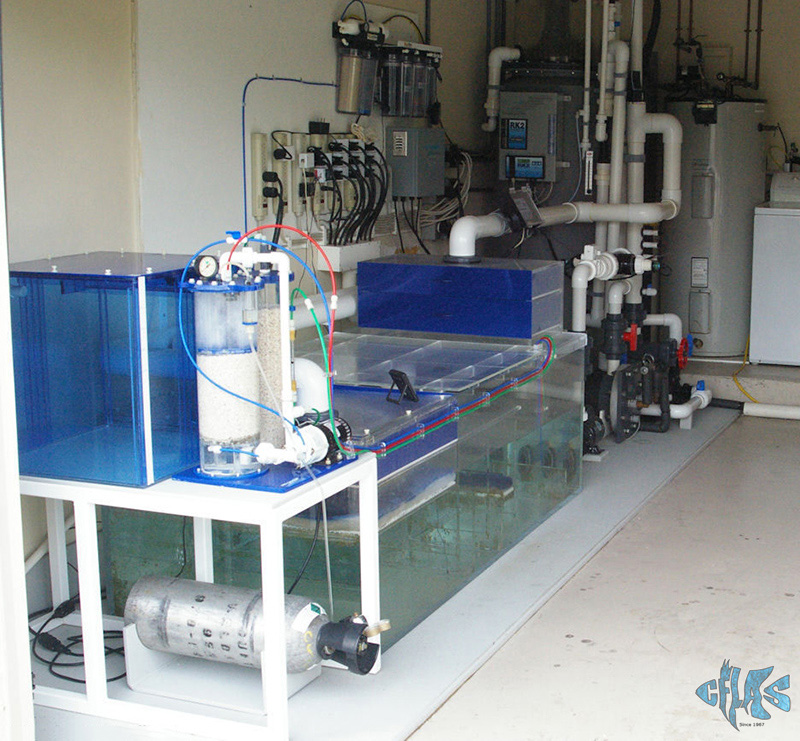 The filter system is housed in the garage, and features an 8-foot tall RK75 commercial grade protein skimmer, a pair of 1.5 HP RK pumps, an auto wash and built in Ozoneizer and Octopus 3000 controller, 300 gallon custom acrylic sump, 2.5 ton universal marine split unit chiller, a pair of 7,500 GPH Pumps, an Aqua Ultraviolet Viper 400 Watt single bulb UV sterilizer, 7-Stage Spectrapure RO/DI Unit with auto fill, MTC calcium reactor, Aquadyne Octopus 3000 Controller with lab-grade probes, an Aquaripure "BigTuna" nitrate filter, and is fitted with Spears TRU-Union ball valves.
Truly, this ginormous aquarium display is both beauty, and beast.
Photo rights obtained from Alan Kieffer / Black Pearl Custom Aquarium Systems & Encore Furniture Gallery.