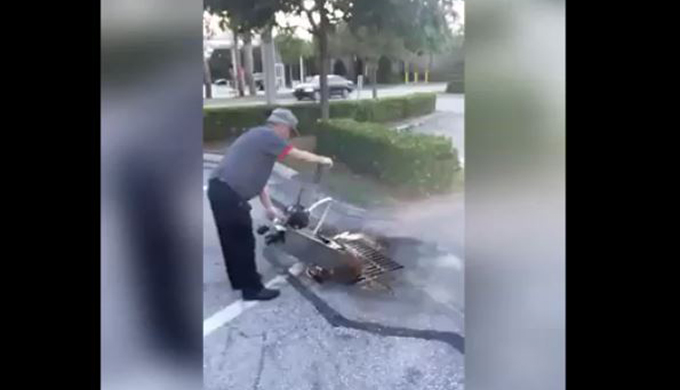 Lake Worth Man Concerned Burger King Dumping Fry Oil Into Storm Drains
|
Concerned Lake Worth, Florida Resident, Joseph May, Was on His Way to a Local Area Restaurant for Dinner Last Night when He Saw Something Alarming – an Employee of The…
Concerned Lake Worth, Florida resident, Joseph May, was on his way to a local area restaurant for dinner last night when he saw something alarming – an employee of the Burger King #10548, located at 6405 Lantana Road in his home town, dumping a vat of what appears to be steaming used fry oil, into a storm drain adjacent to the franchise. May immediately pulled out his phone and began recording the incident.
We called to speak with the manager of the location for a comment, but were hung up on.
Video courtesy of Joseph May (Lake Worth, FL)
Additional details as this story develops.