40 Million Year Old Whale Fossil Discovered in Egypt
|
Whale Discovered Inside Whale Inside Shark: an Ancient-day Turducken
Within Egypt's Valley of Whales, Wadi al-Hitan, fossilized remains of giant, ancient whales have been hidden beneath the sand dunes for millions of years; until their first discovery by scientists in 1902. According to the Cairo Post, there have since been a total of 10 whale fossils discovered in the area.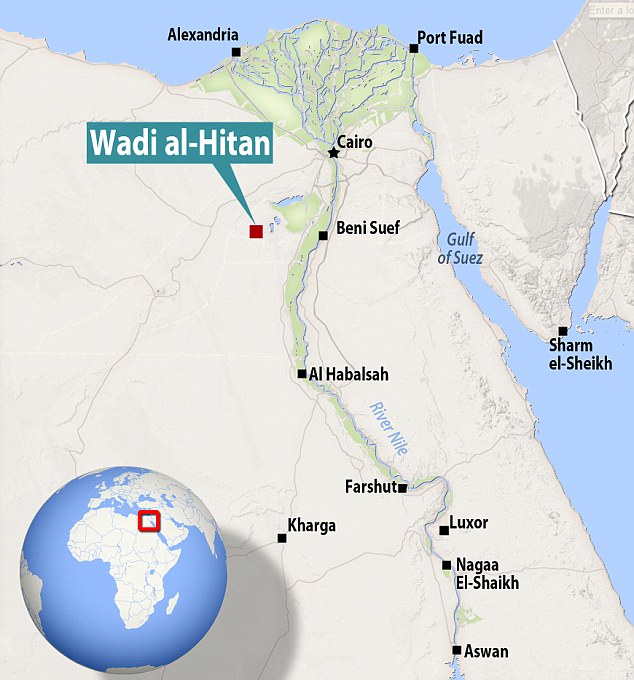 Egypt's Minister of Environment made a the announcement earlier this month that the fossilized remains of a 60-foot-long basilosaurus, a type of early whale estimated to be 40 million years old, remains completely intact. What is shocking however, is what they found along with the fossil – the remains of crabs and sawfish inside the whale, along with a smaller whale. Furthermore, a nearby collection of sharks' teeth indicates that the whale's carcass had been consumed by sharks postmortem. Although it is unclear whether the smaller whale was a fetus or a meal, this certainly seems like an early adaptation of the turducken.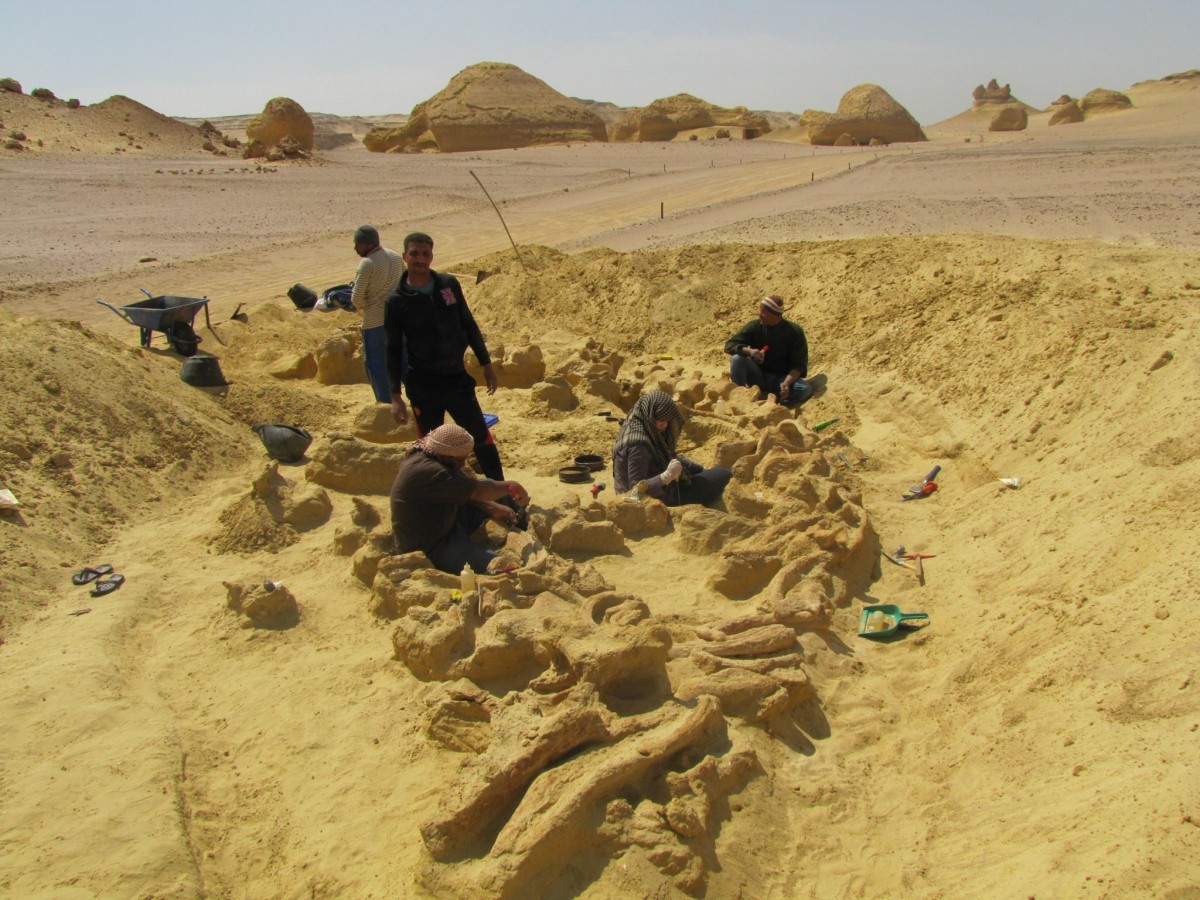 Wadi al-Hitan was designated a UNESCO World Heritage Site in July 2005, as the multitude of discoveries provides evidence of the evolution of coastal marine life that once existed in the region millions of years ago.