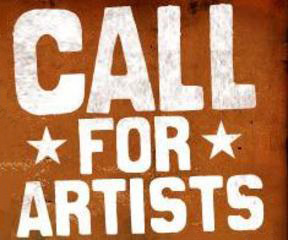 Call to Artist – CFLAS Immersed
|
Hello Artists, Title: Immersed What is It Like Under the Water? Who and What is Alive There? All Submissions Must Include Water. The "call to Artists" with All the Details…
Hello Artists,
Title: Immersed
What is it like under the water? Who and what is alive there? All submissions must include water. The "call to artists" with all the details is included in the link below. All mediums accepted!
Get creative, get wet and participate!
http://tinyurl.com/CFLASimmersed
Art Drop off Dates: Saturday, February 15th, Monday, February 17th and Tuesday February 18th, 2014 between the hours of 11AM-6PM. (Including application, submission fee, and art)
About "Immersed":
The exhibit will feature a variety of themed art by local artists and photographers, but it doesn't stop there! There will also be beautifully aquascaped aquarium displays set up throughout the gallery, designed by local enthusiasts, hobbyists, aquatic gardeners, and businesses!
Facebook event www.facebook.com/events/685741761452260/
About Central Florida Aquarium Society – CFLAS.org:
The Central Florida Aquarium Society is a group dedicated to aquaculture, ingenuity, and art.
About Pink Hair Productions:
PHP is involved in all forms of production for art and entertainment events.