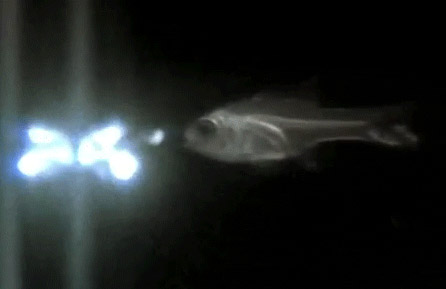 Are Fish Vomiting Blue Lava-Like Nuclear Waste?
|
Although It May Appear That These Fish Are Spewing Blue Lava-like Nuclear Waste from Their Mouths, What You Are Witnessing is the Defense Mechanism of a Tiny Shrimp-like Organism Called…
Although it may appear that these fish are spewing blue lava-like nuclear waste from their mouths, what you are witnessing is the defense mechanism of a tiny shrimp-like organism called an ostracod is attempting to make their escape to freedom.
These 1mm crustaceans are accidentally eaten by some fish while hunting for plankton. When consumed by a translucent cardinalfish, the ostracod immediately releases a bioluminescent chemical in an attempt to illuminate the fish from the inside, making it immediately identifiable to predators.
Not wanting to be eaten, the cardinalfish immediately spits out the ostracod, resulting in little underwater fish fireworks. What an incredible game of evolutionary cat and mouse.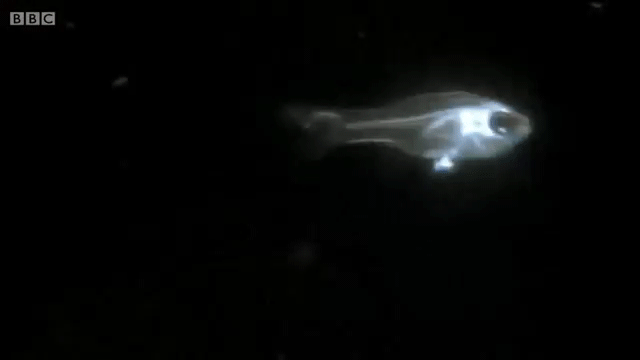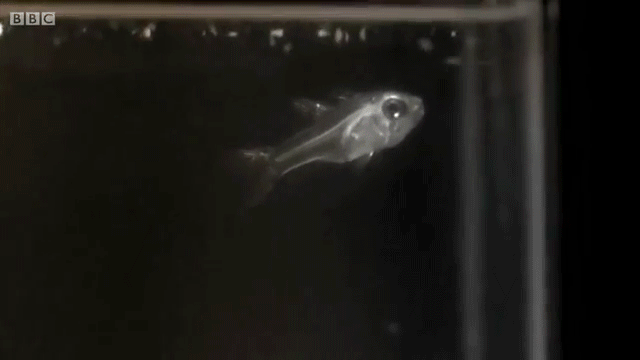 The clips above are from a new show on BBC Two called Super Senses.
https://www.youtube.com/watch?v=vCClakkrEUc#t=1425