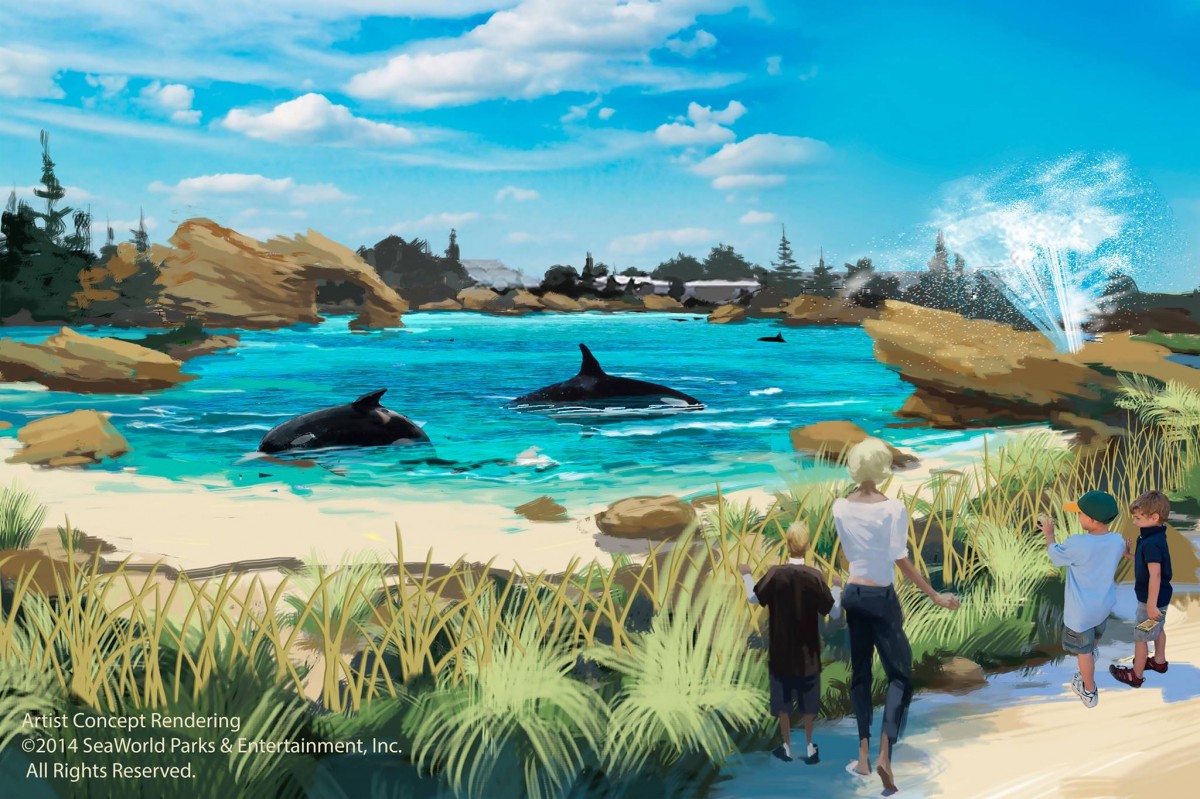 SeaWorld Plans for Orca Exhibit Makeover
|
Amidst the Controversy Surrounding Seaworld, It Seems Their Design Engineering Team Has Been Hard at Work, Conceptualizing the Whale Pools, Providing Them with Additional, Arguably Much Needed Space. Seaworld Says…
Amidst the controversy surrounding SeaWorld, it seems their design engineering team has been hard at work, conceptualizing the whale pools, providing them with additional, arguably much needed space.
SeaWorld says the new habitat will feature 10-million gallons of water, a maximum depth of 50 feet, surface area of nearly 1.5 acres, and spanning more than 350 feet in length, offering the whales more room to swim. The addition of circulation pumps will generate currents, simulating their natural environment.
No matter whether you support SeaWorld or Blackfish, most will certainly agree that this is a step in the right direction to provide a better living environment for the existing orca's in captivity, as they cannot be released into the wild, both by law, and for their own safety.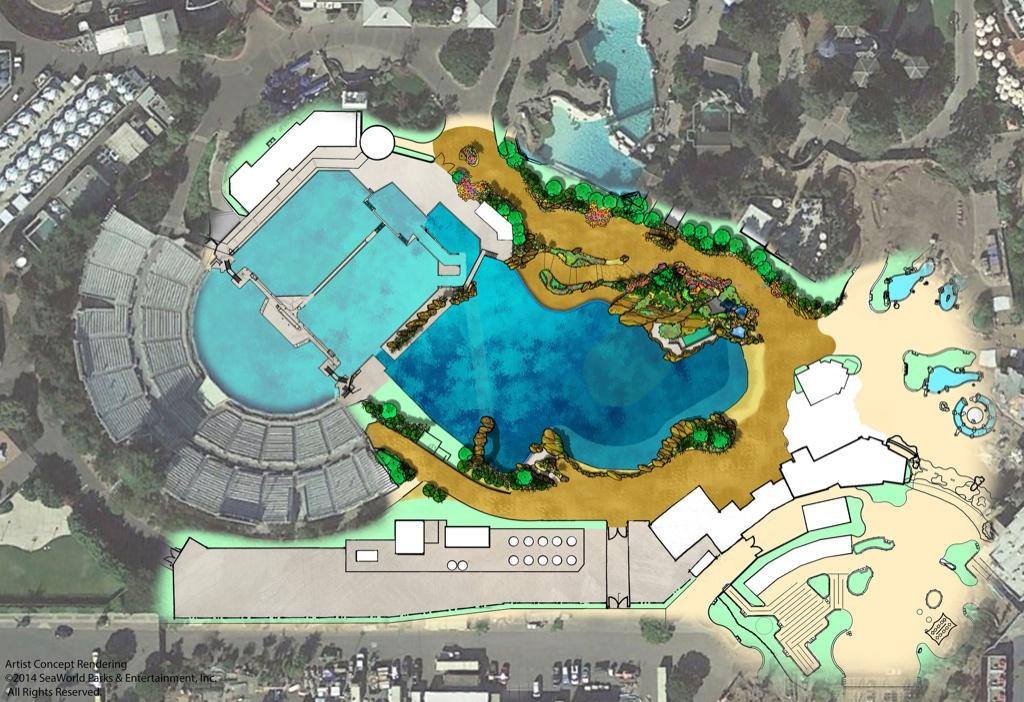 These designs surfaced as part of a new initiative called Blue World Project, which was recently announced by SeaWorld on The Today Show. The conceptual designs depict a massive makeover for the SeaWorld San Diego park location. The new expansion is set to open in 2018, with new killer whale habitats to follow at SeaWorld Orlando and SeaWorld San Antonio.
In addition, SeaWorld has also pledged $10 million in matching funds for killer whale research and is embarking on a multi-million dollar partnership focused on ocean health, in which SeaWorld says they will invest hundreds of millions of dollars.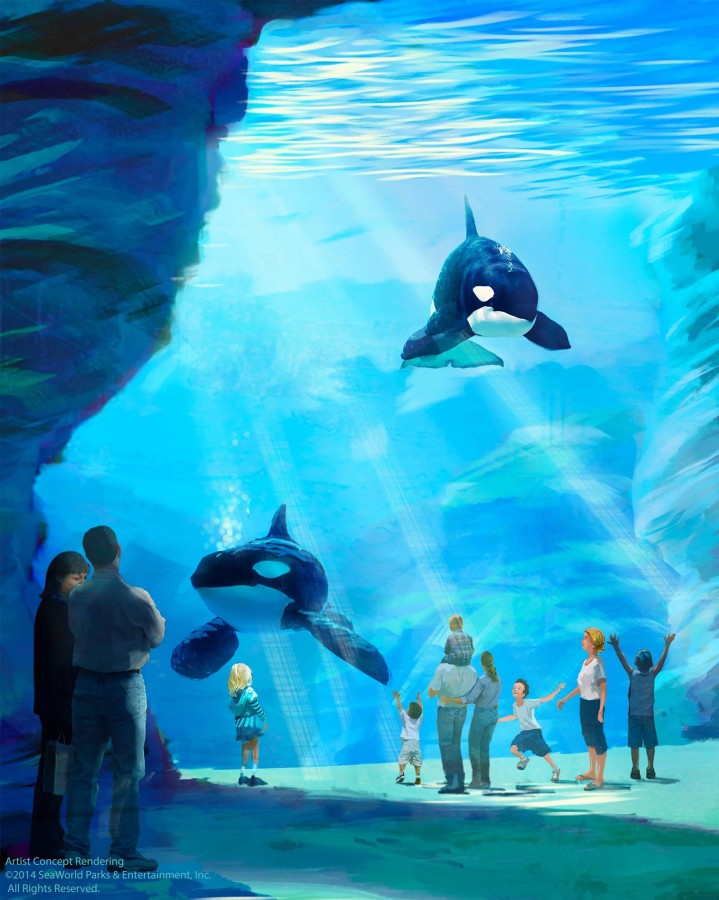 "For 50 years, SeaWorld has transformed how the world views marine life. The unprecedented access to marine mammals that our parks provide has increased our knowledge of the ocean and inspired generations," said Jim Atchison, Chief Executive Officer and President of SeaWorld Entertainment, Inc, in a prepared statement. "Our new killer whale homes and research initiatives have just as bold a vision: to advance global understanding of these animals, to educate, and to inspire conservation efforts to protect killer whales in the wild."
"Through up-close and personal encounters, the new environment will transform how visitors experience killer whales," said Atchison. "Our guests will be able to walk alongside the whales as if they were at the shore, watch them interact at the depths found in the ocean, or a birds-eye view from above."
SeaWorld will also engage an Independent Advisory Panel that will focus on the creation of an environment that maximizes the health and wellbeing of the animals, featuring panel members from universities, zoos, and aquariums around the country.
"Like so many others in science and industry, we are constantly learning more about how we can evolve our knowledge and continue to learn more about these amazing animals and stewardship of those in the wild," Atchison said. "We look forward to working with these experts to build on these learnings and achieve our vision of increased knowledge of killer whales and global efforts to protect those in the wild."